Fully equipped kitchen
Microwave
Dishwasher
Washing machine
Iron/ironing board
Flat screen TV with UK satellite
Free WiFi
iPod docking station
Woodburner (wood provided)

Garden table/chairs/umbrella
Weber barbeque
All bedding, linen and towels provided
Pool towels provided
Hairdryers in each room
Fans in each room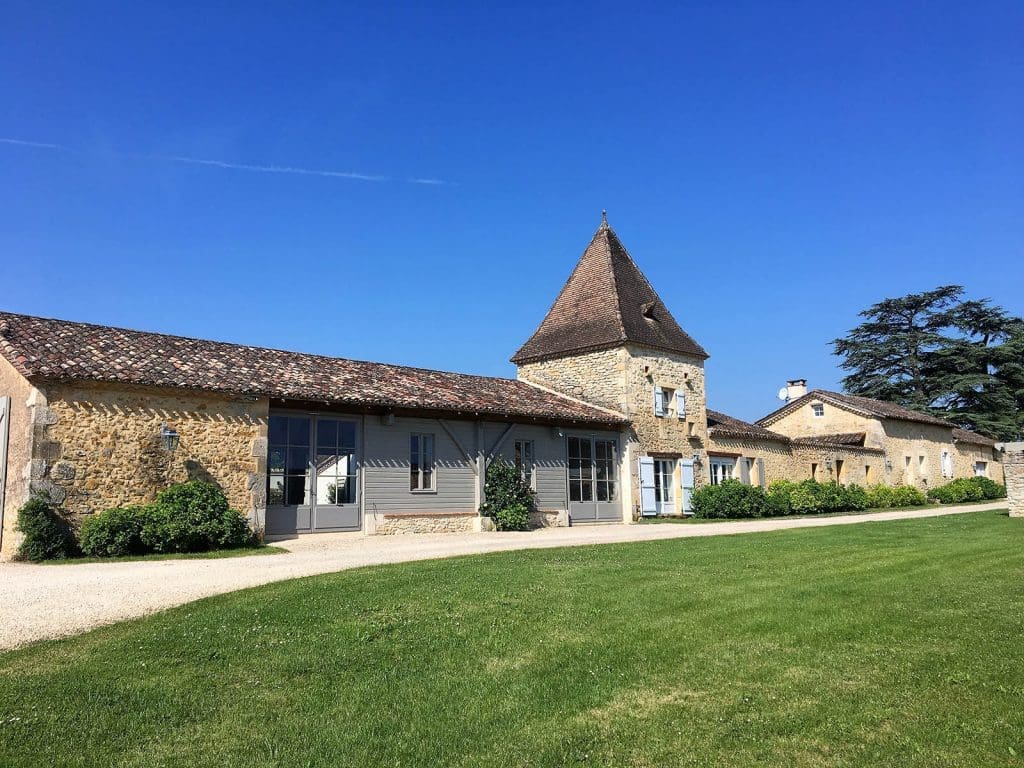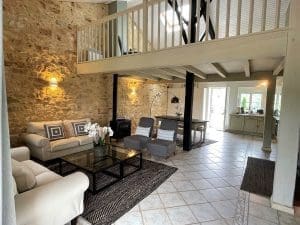 Le Pigeonnier
Sleeps 6
Le Pigeonnier
Our largest cottage - sleeps 6 in 3 double bedrooms, all with ensuite bathrooms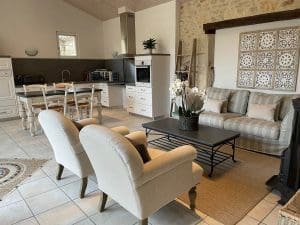 La Lavandiere
Sleeps 4
La Lavandiere
All on one level - sleeps 4 in 2 double bedrooms, both with ensuite bathrooms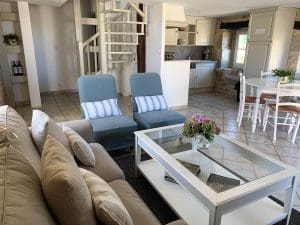 La Grenouilliere
Sleeps 6
La Grenouilliere
Complete with spiral staircase - sleeps 6 in 3 double bedrooms, all with ensuite bathrooms
Further information
Bed linen, table linen and bathroom and pool towels are provided for your stay and included in the cost
Rental includes all normal consumption of water, electricity, WiFi and firewood.
If you are staying for more than one week, fresh linen and towels will be provided at the end of each week.
You may check-in at 4.00 p.m. We ask that you leave by 10.00 a.m. on the day of departure.
Pets are not allowed.
We're sorry but we do not allow smoking in any of the cottages.
Full Terms & Conditions can be found HERE
All linens, bath towels and pool towels are provided for your stay. Our bed linen is 100% Egyptian cotton, our duvets are feather-filled and there's a choice of feather or anti-allergy pillows.
If you'd like an anti-allergy duvet please don't hesitate to ask.
If you're staying longer than a week, we'll provide fresh linen and towels for you.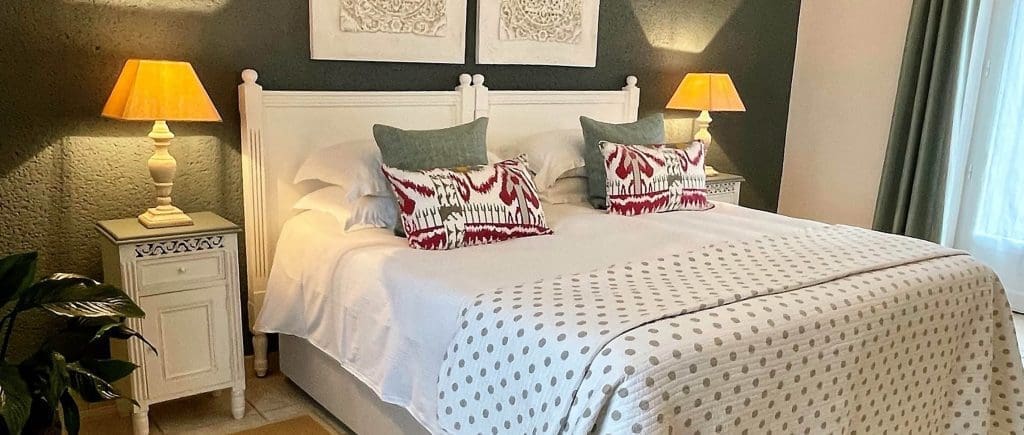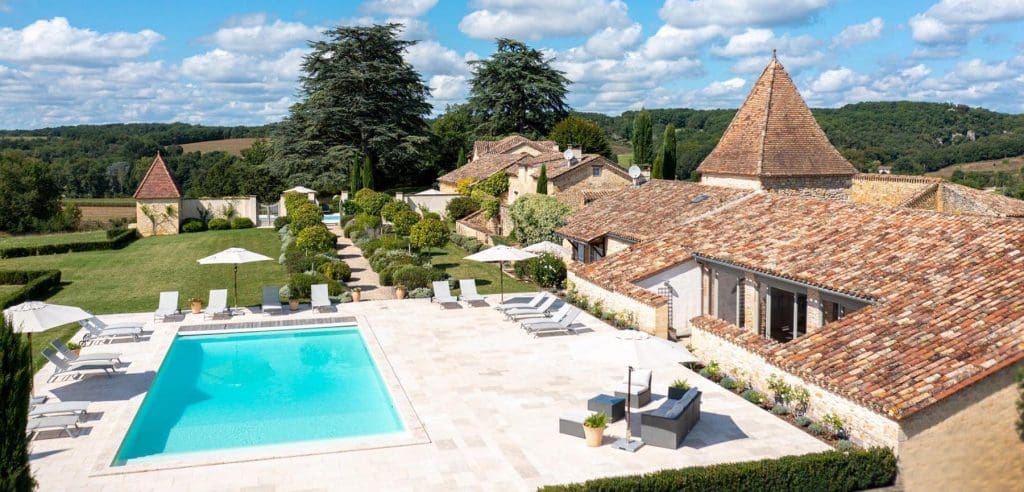 Our pool is a heated, salt-water pool and at 12m by 6m is large enough for families and children to play in and long enough for some serious lengths!
It's surrounded by a huge terrace with plenty of sunbeds and umbrellas and has open views over the La Balie gardens and rolling countryside.
We also have a hard cover on the pool for added security.
The cottages are arranged to ensure all our guests have privacy and each cottage has its own pretty courtyard.
We also have a larger area available which seats 18 and has a covered canopy for the summer months. Al fresco dining with friends and family at its finest!
There are also several lawned areas to enjoy – La Balie is set in ten acres of rolling meadows and woodland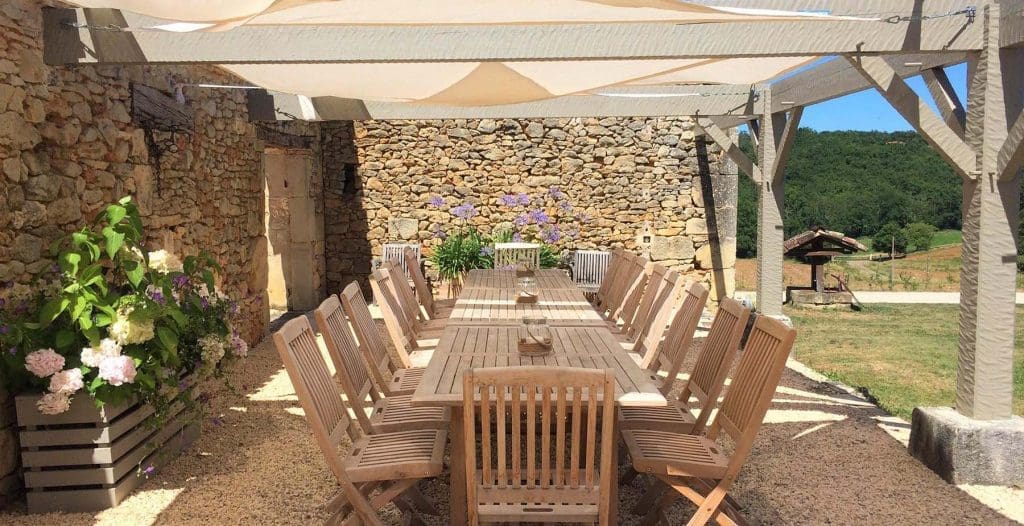 Click on our interactive map below to see where each area is…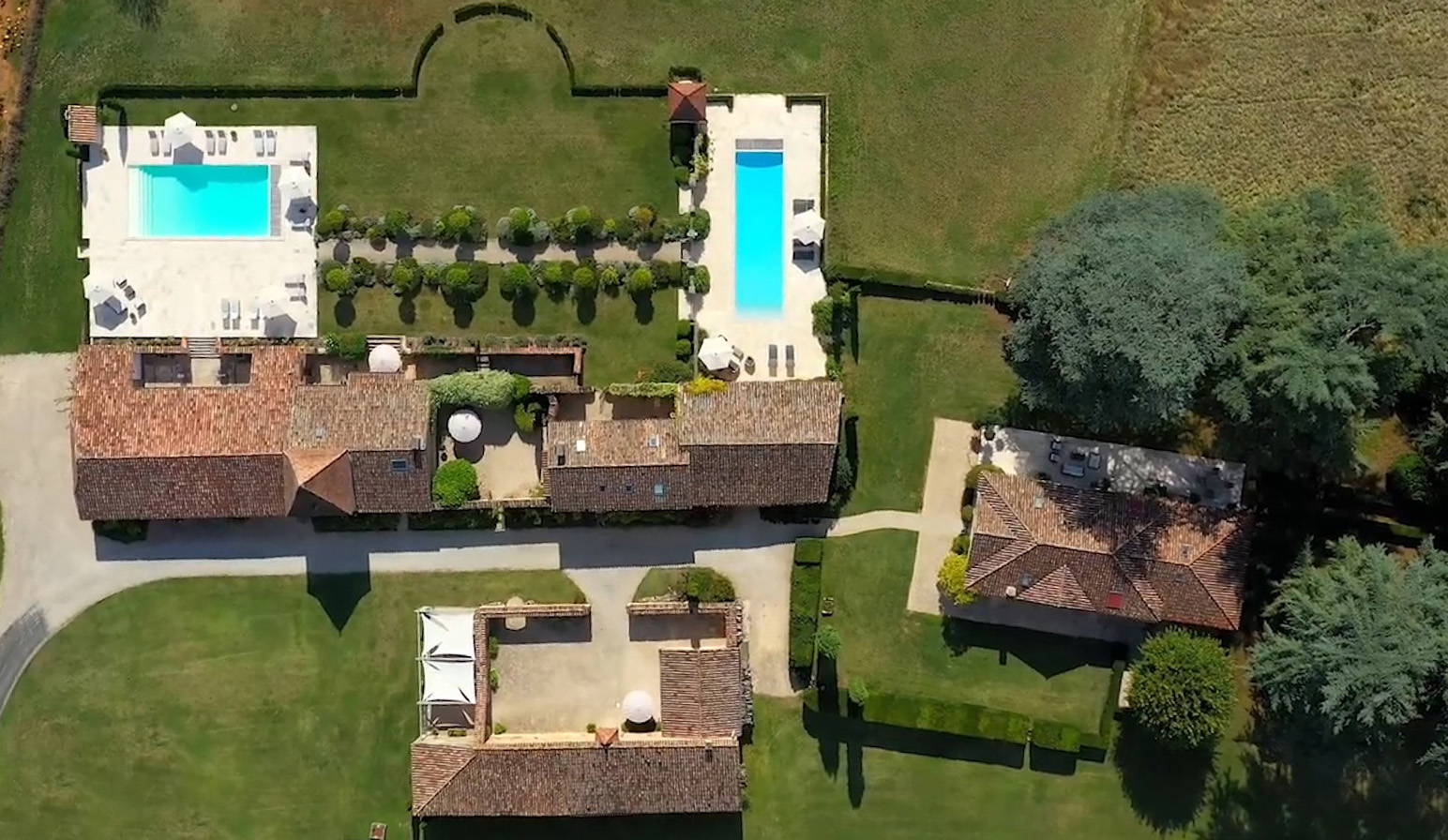 Le Pigeonnier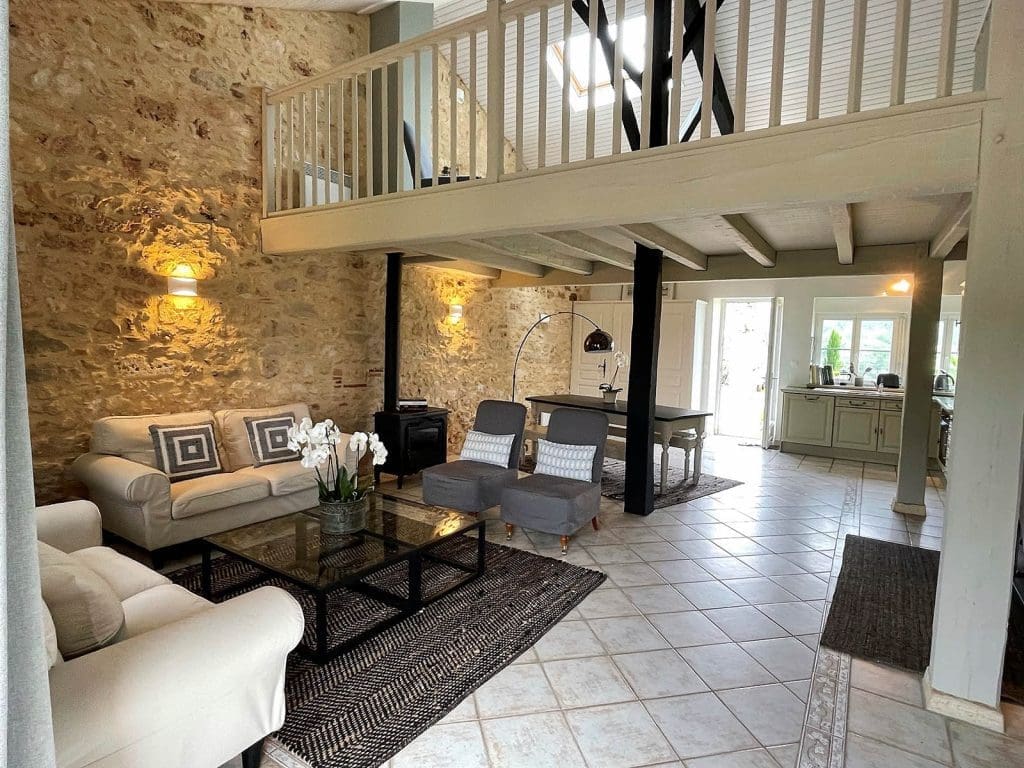 Le Pigeonnier is the largest cottage at La Balie with three double bedrooms, a spacious open plan kitchen, dining and living space opening onto a private outdoor courtyard which leads directly to the pool. A mezzanine floor outside the master bedroom provides some extra space for quiet relaxation
La Grenouilliere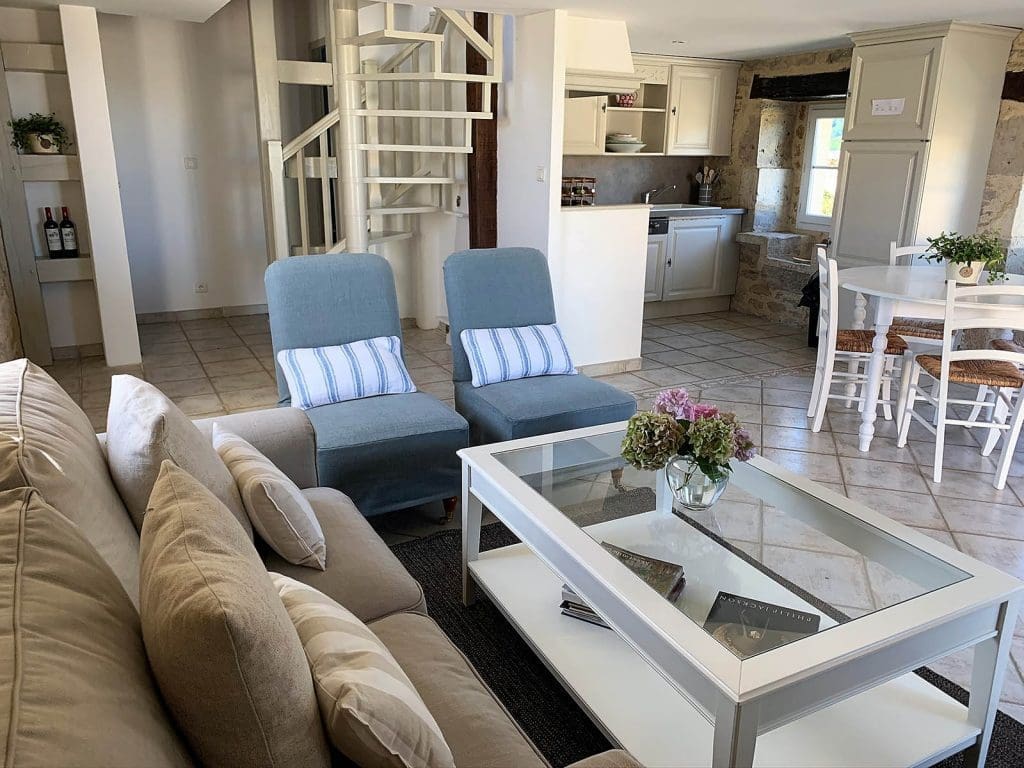 La Grenouilliere is a pretty 3 bedroom, two-storey stone cottage with an open plan kitchen, dining and living space opening onto a totally private outdoor courtyard.
La Lavandiere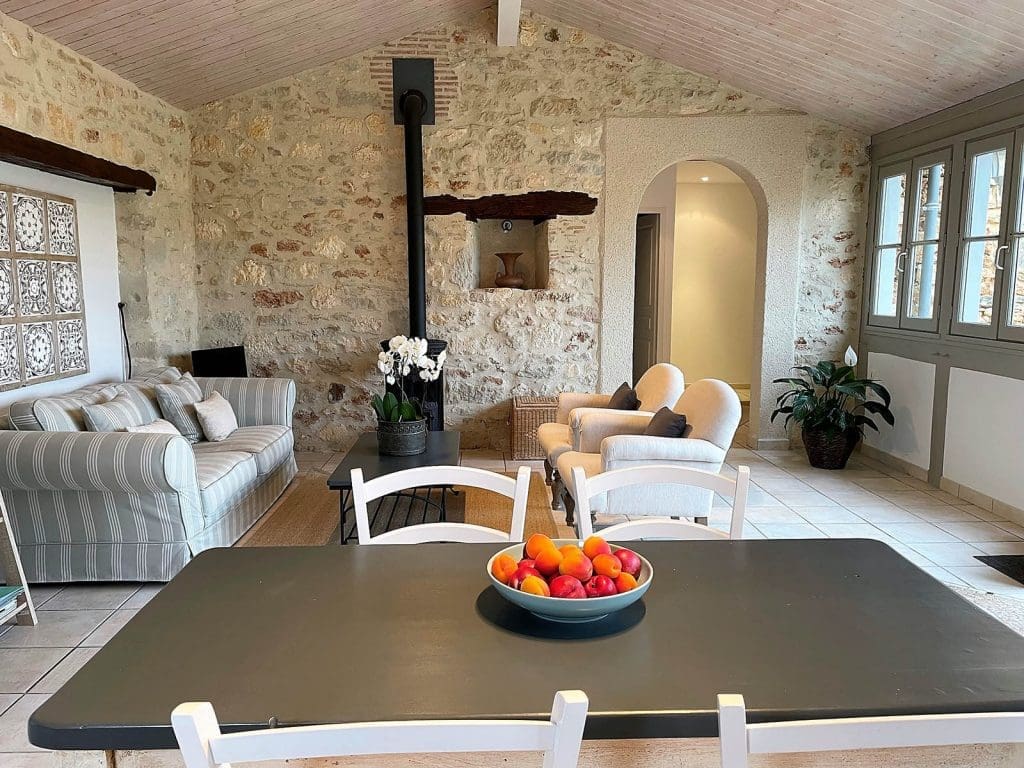 La Lavandiere is a pretty, light-filled stone cottage with an open plan kitchen, dining and living space opening onto a large private outdoor courtyard. This cottage has two double bedrooms and is on one floor making it ideal for those with very young children or reduced mobility. The bedrooms and bathrooms are wheel-chair accessible.
Alfresco dining area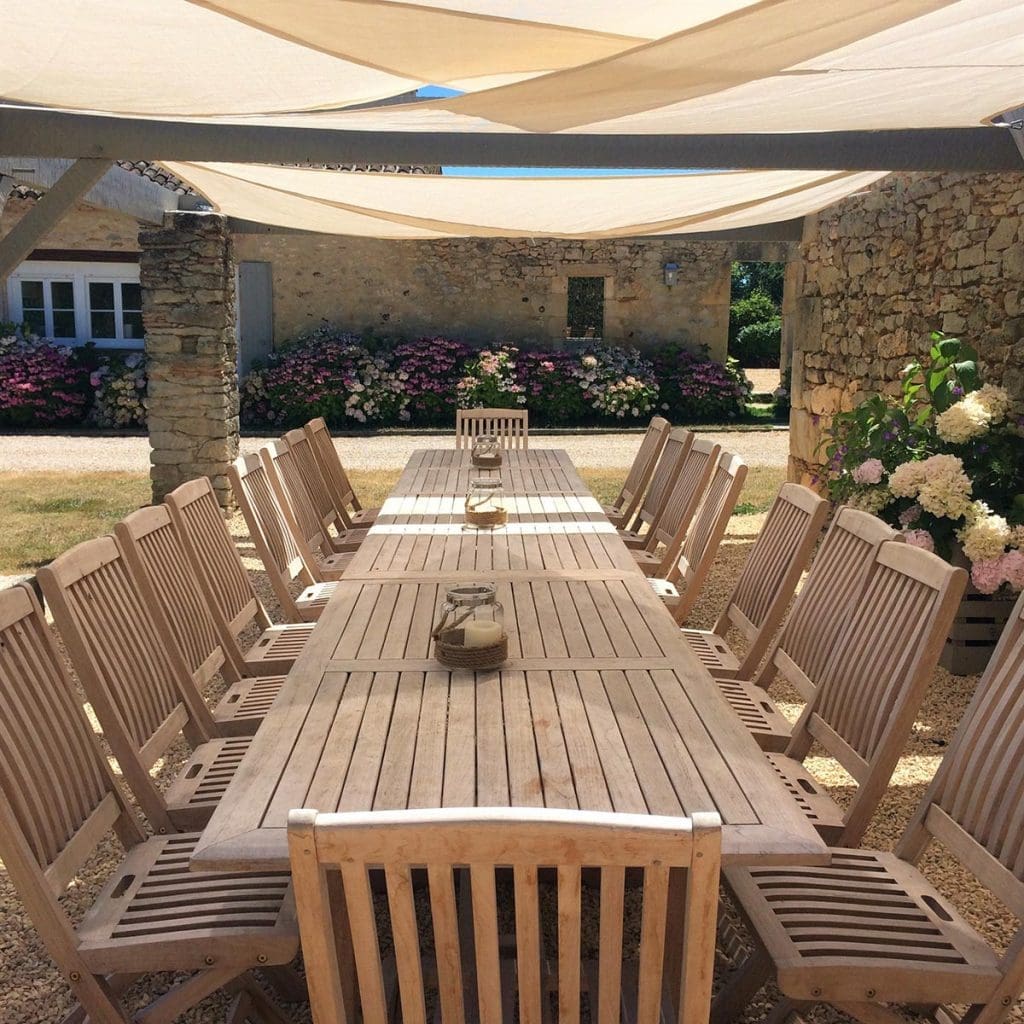 Seats 16-18 people with a canopy during the summer months to provide a bit of shade.
La Balie Guests Saltwater Swimming Pool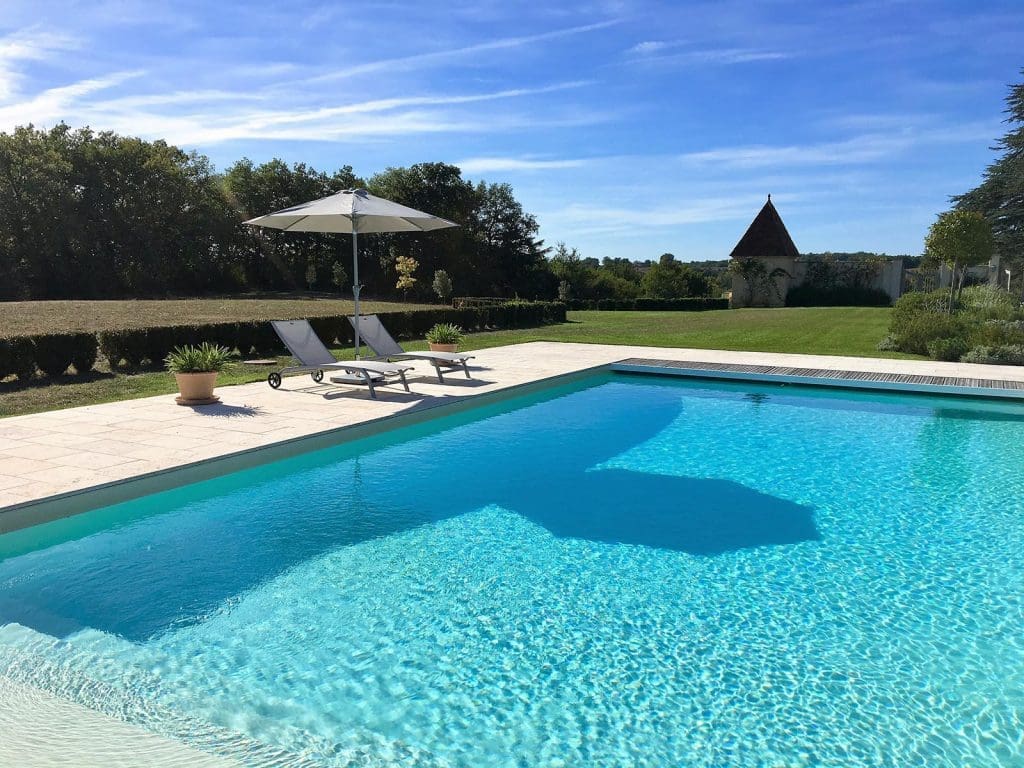 A fantastic terrace and pool area for the use of all our guests.
Private - Owners' accommodation
La Balie Studio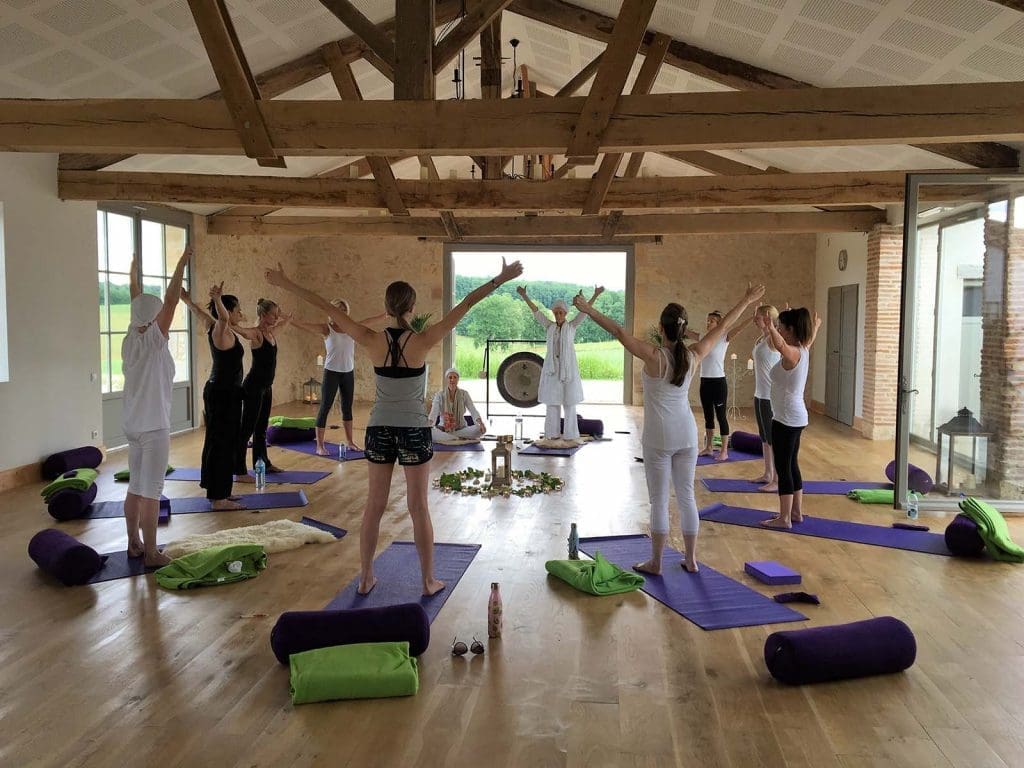 Our studio space is available for events and corporate days such as yoga retreats, live music events and team building meetings. If you are interested in booking our cottages and studio for your event, please contact us for more information.