Sleeps 6 in 3 Ensuite Bedrooms
La Grenouilliere is a pretty two-storey stone cottage with an open plan kitchen, dining and living space opening onto a totally private outdoor courtyard.
The cottage has three double bedrooms, all with beautiful travertine-clad bathrooms. There are two double bedrooms upstairs, reached by a spiral staircase, and a double bedroom downstairs all of which can be made up with two twin beds or one super king sized bed. All the bedrooms are ensuite with large walk-in showers.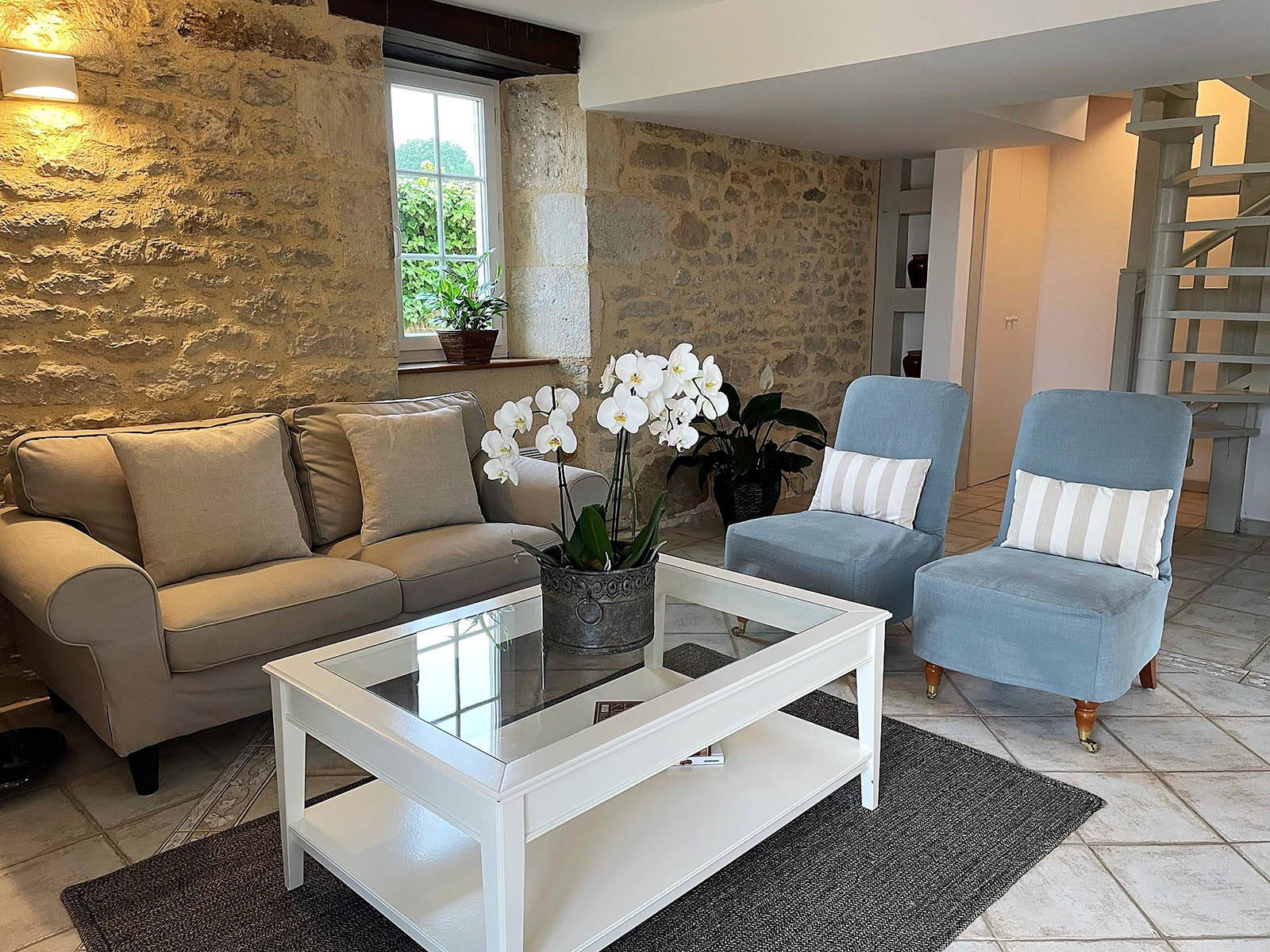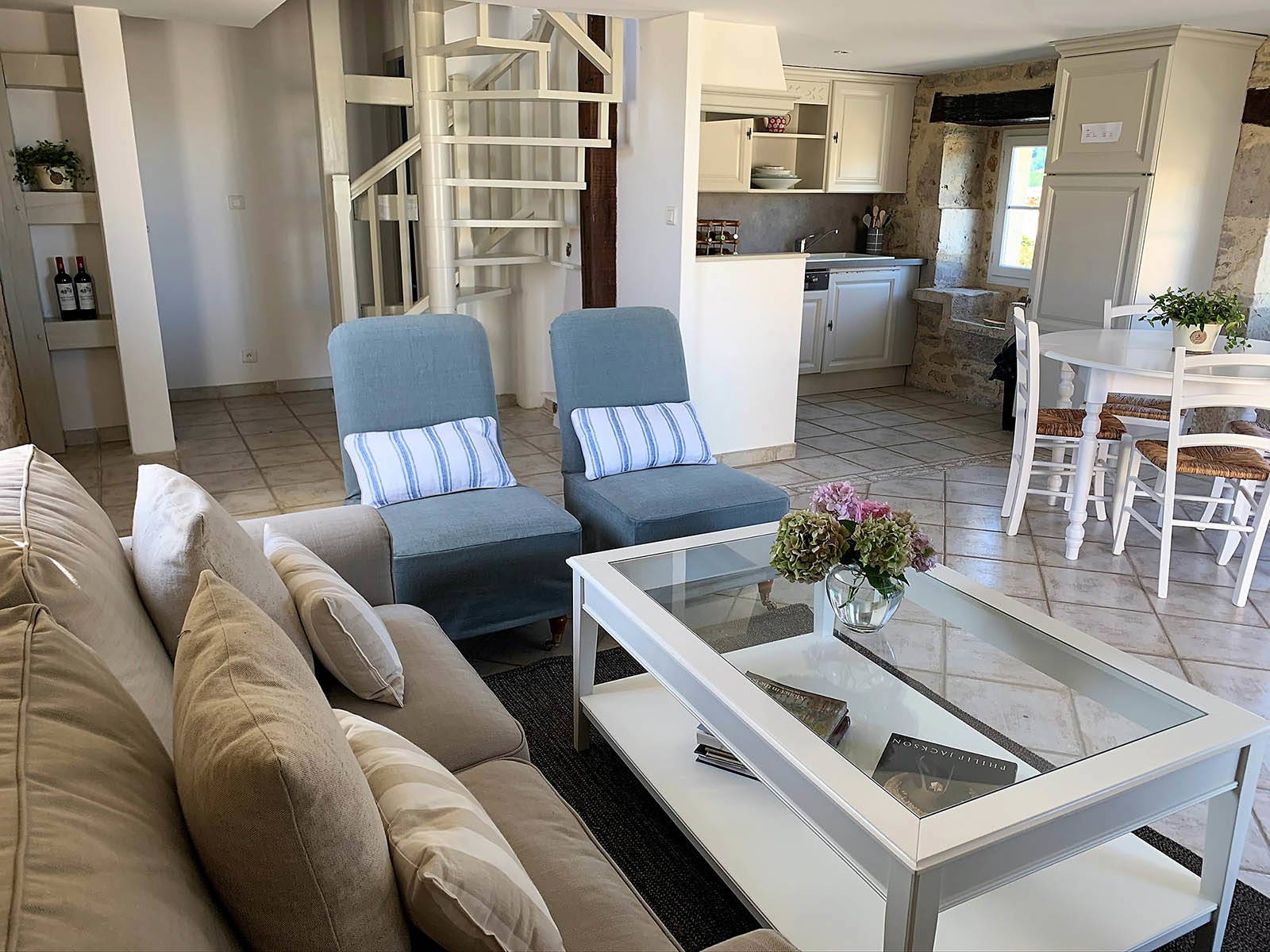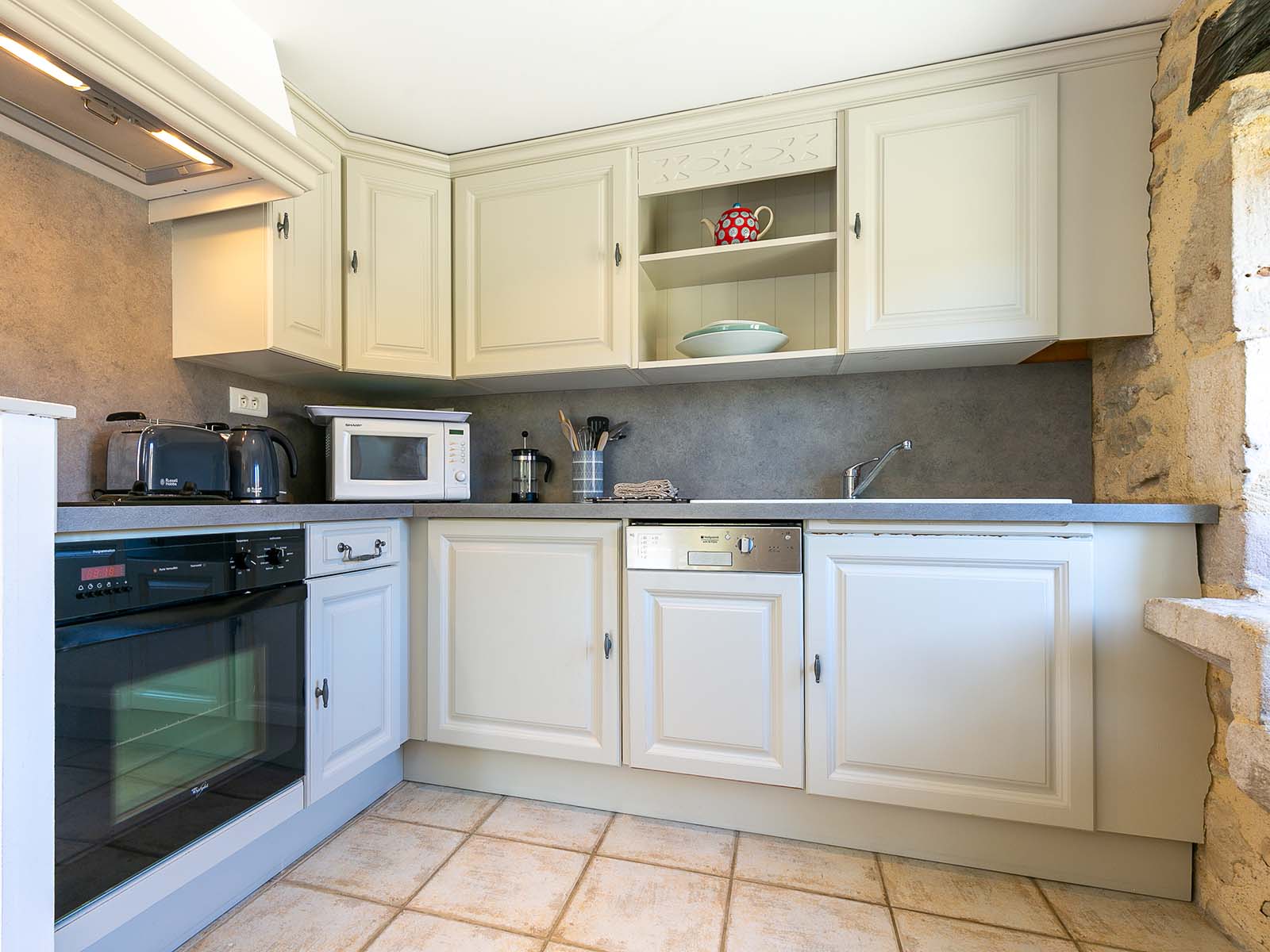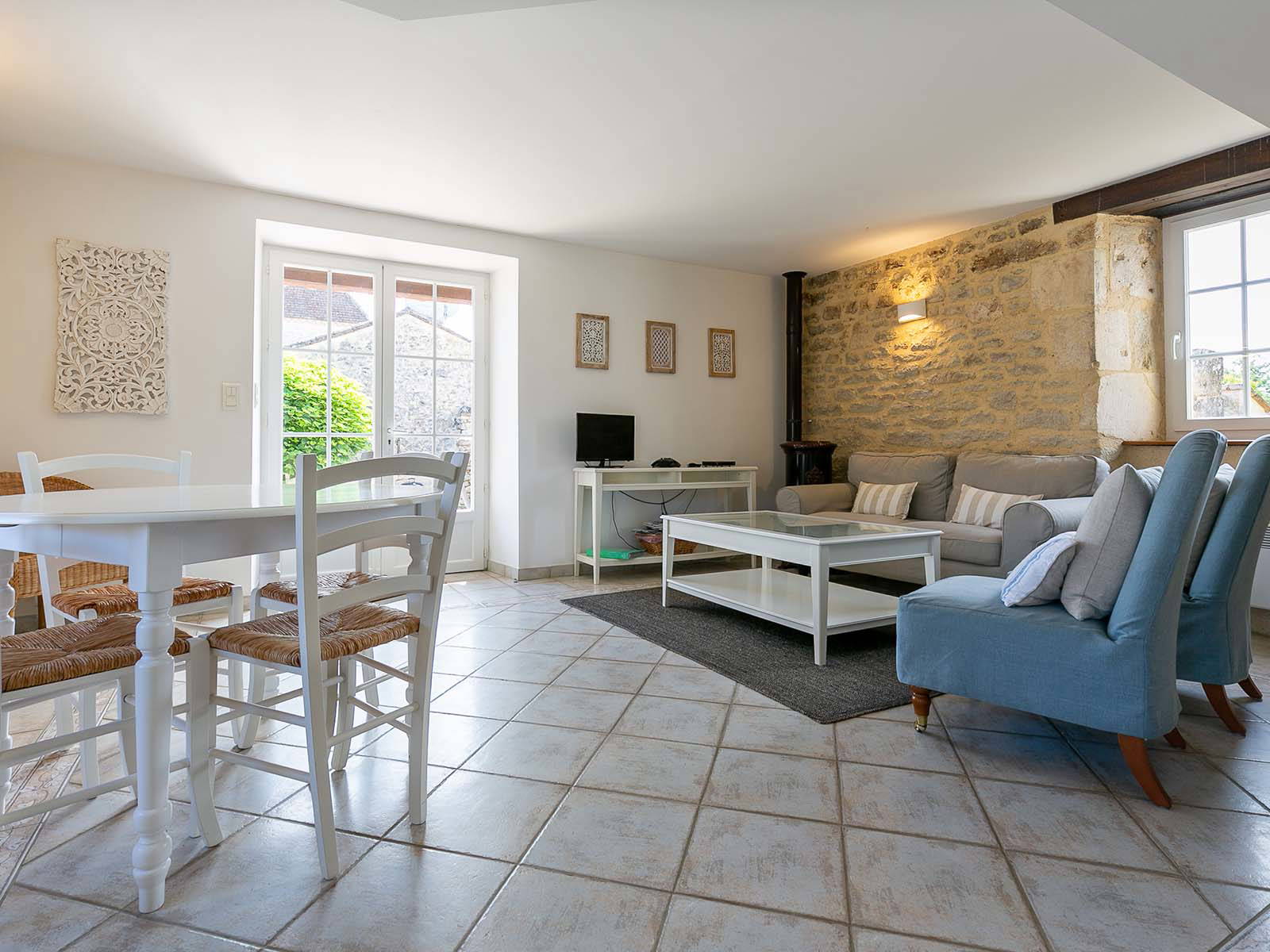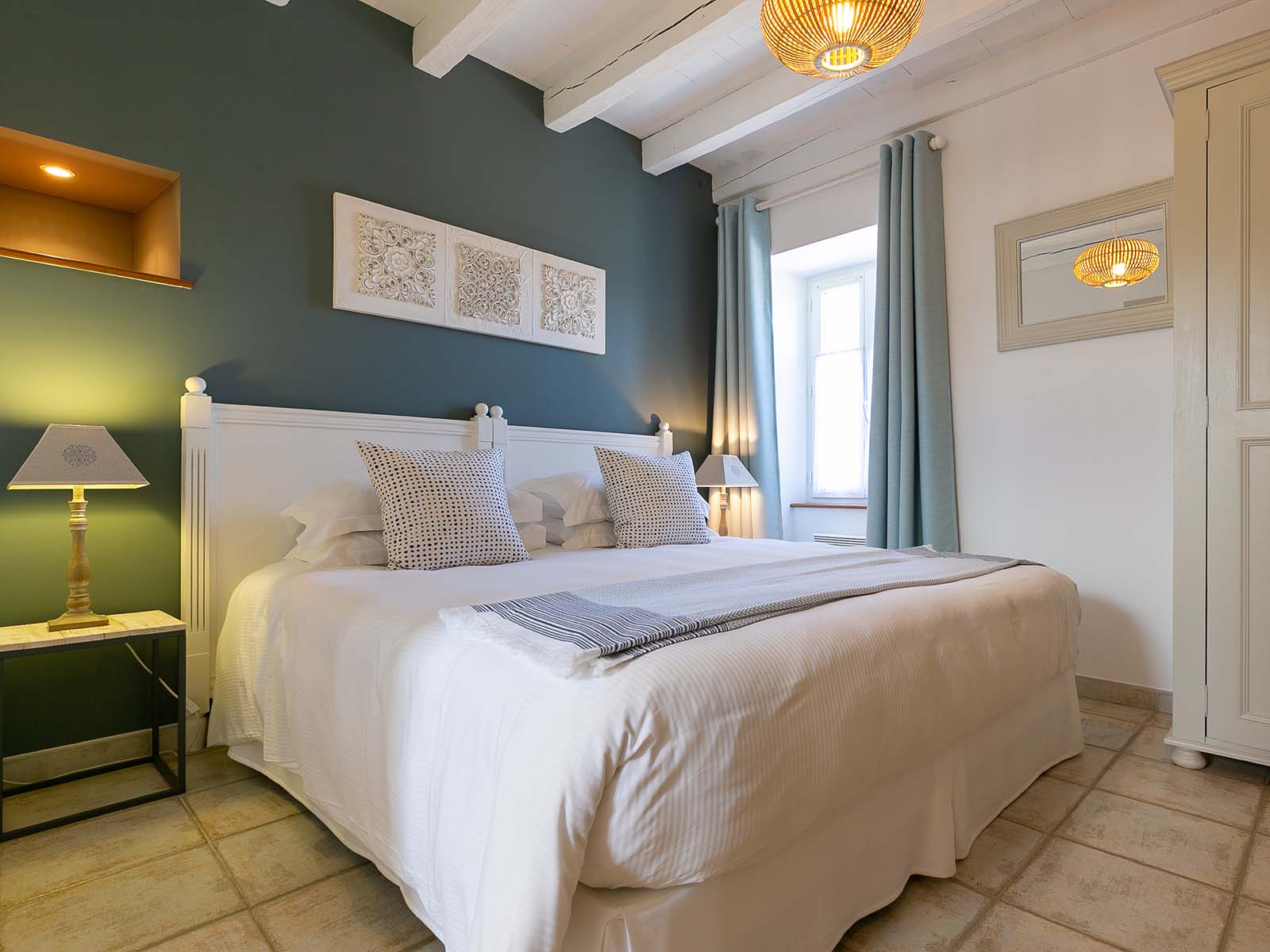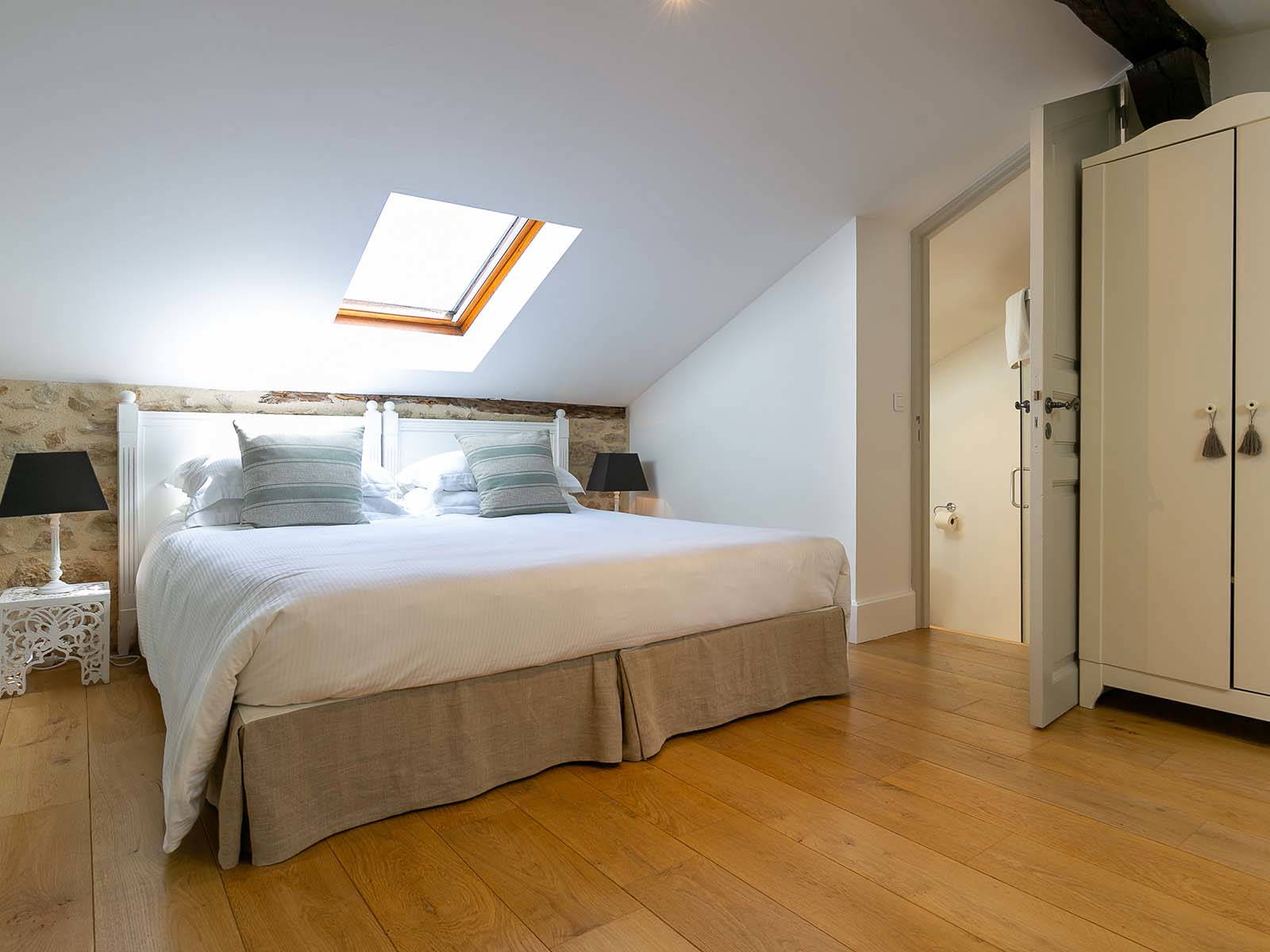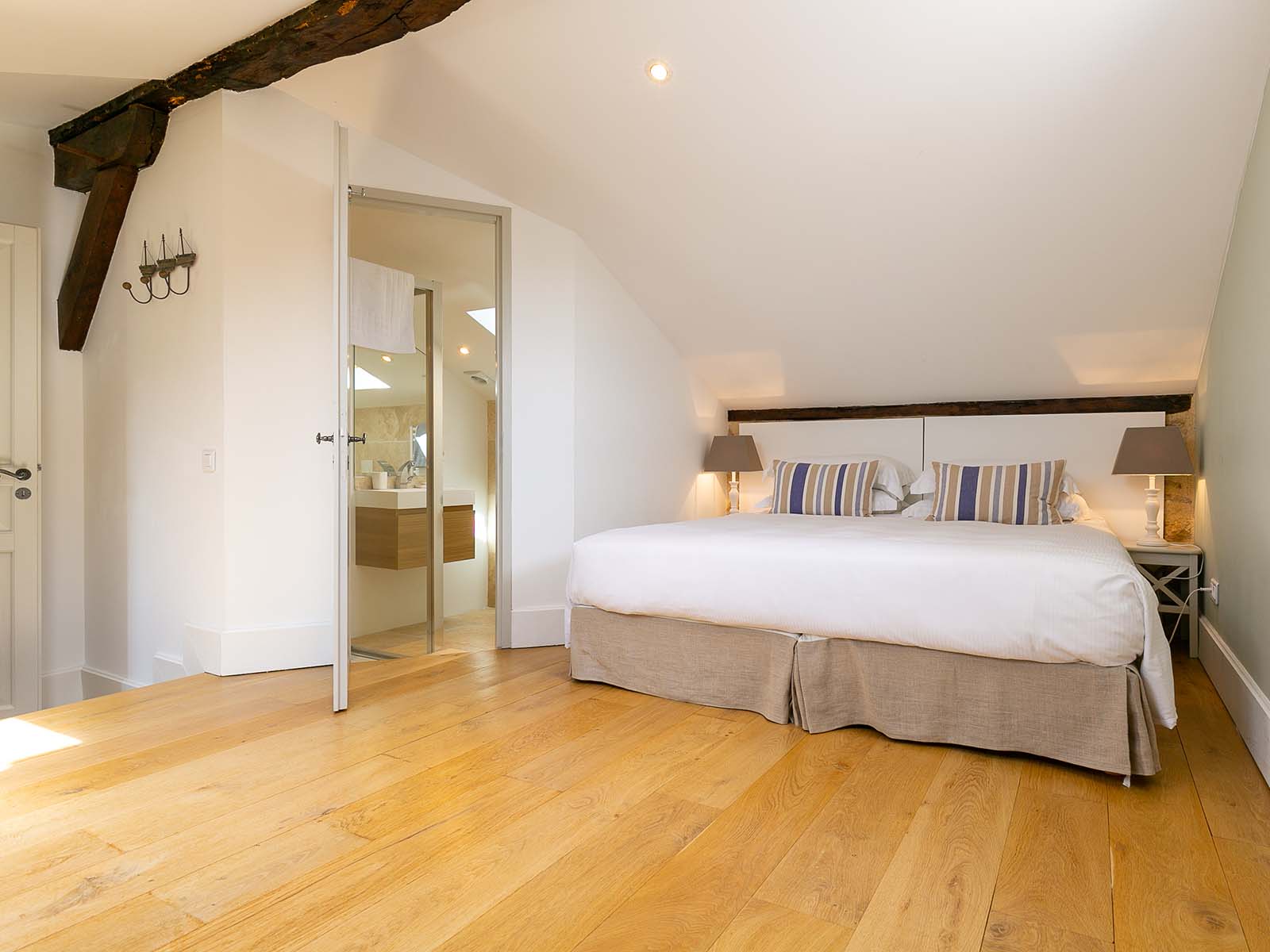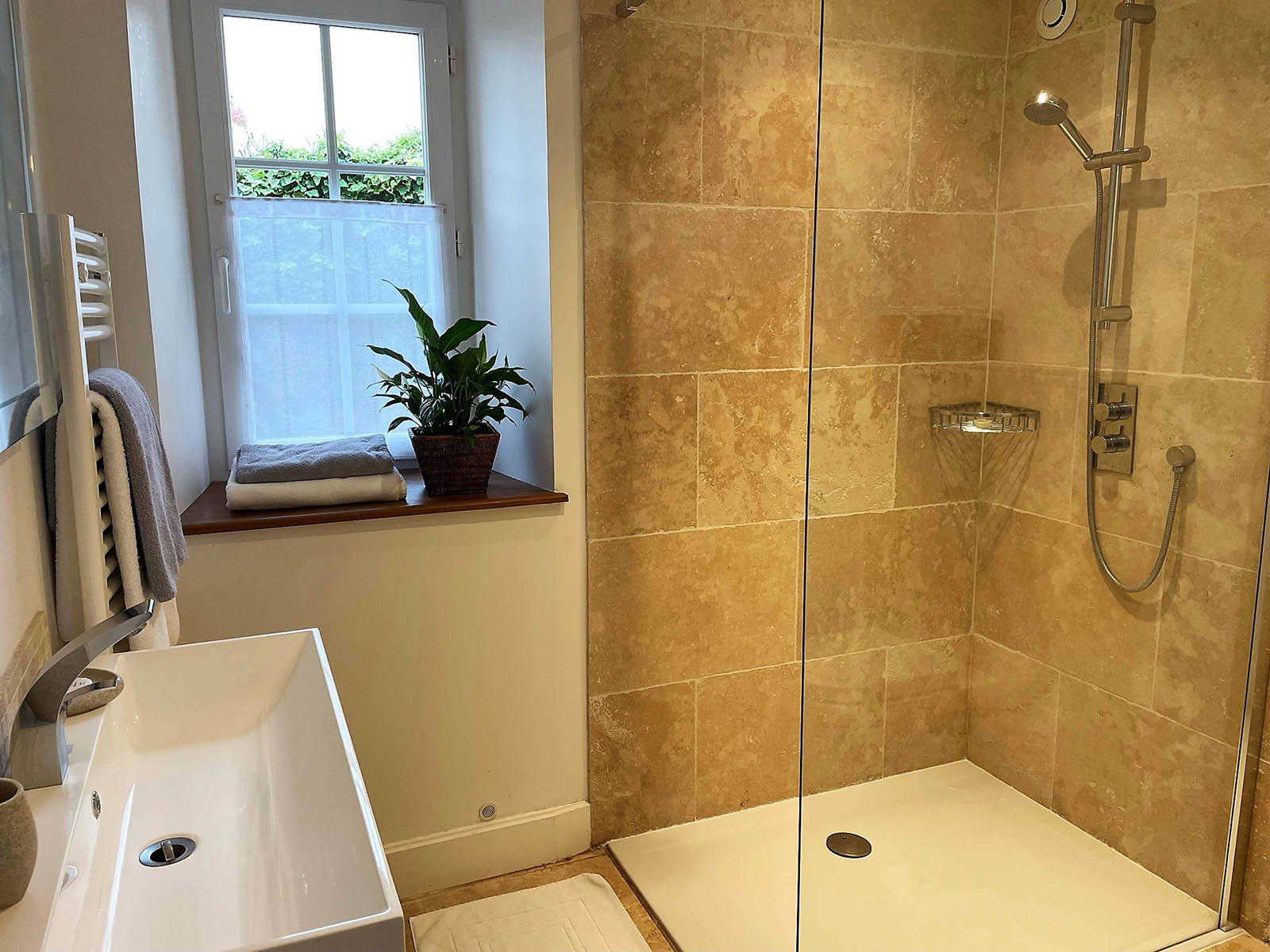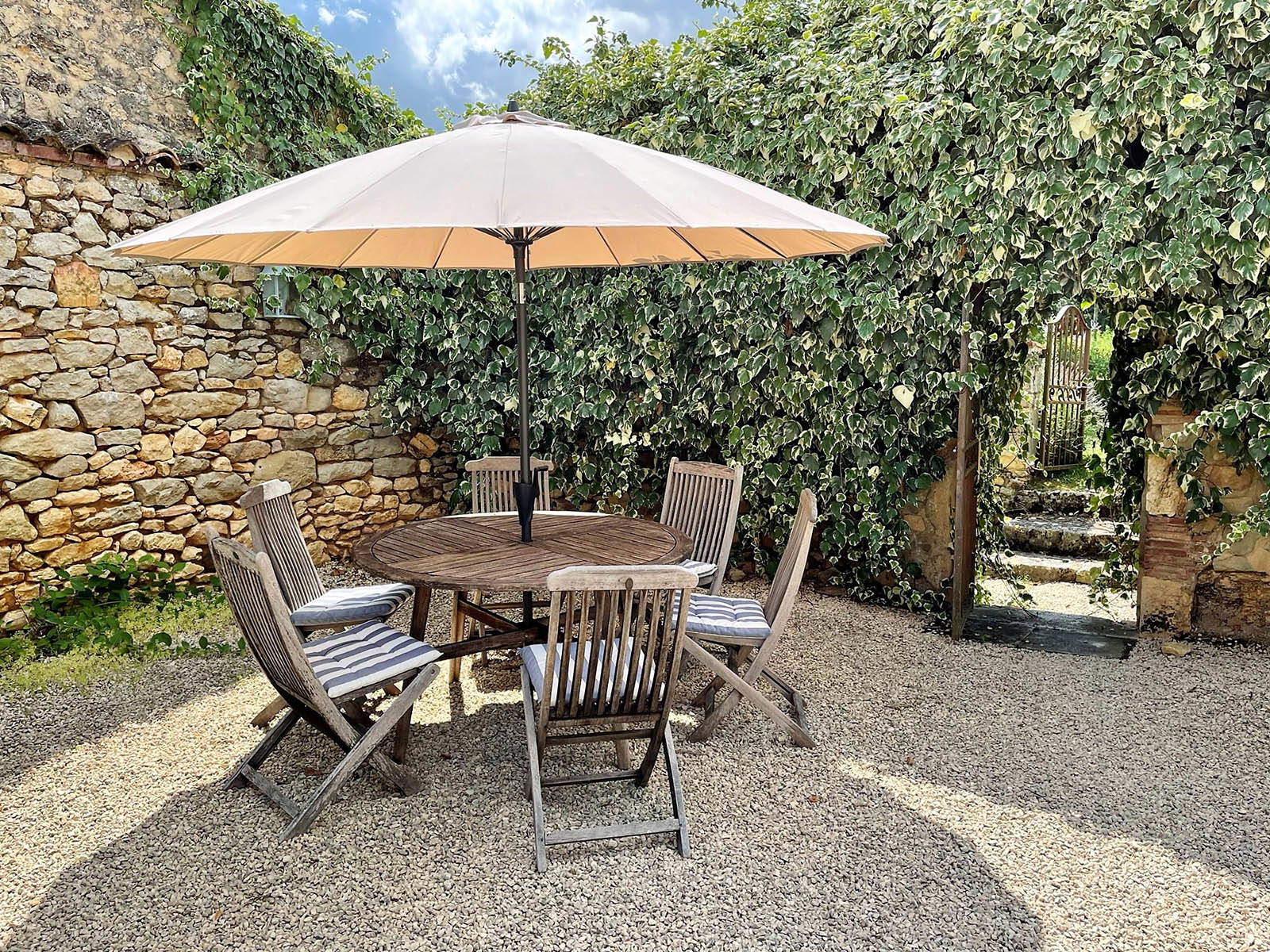 La Balie is primarily taken as the whole property (16 beds)
The cottages are available individually at certain times of the year.
"We stayed in La Balie during one of those long May French weekends with a group of friends, including adults and teenagers. We rented all 3 cottages so we had enough intimacy and space for each family but could share collective moments thanks to the huge outside table and the wonderful swimming pool! The cottage and the garden are just amazing: tasteful decoration and design, well equipped, immaculate… The surroundings are lovely and full of charming villages, markets and castles"
Annabelle 
"A little piece of heaven – We spent three unforgettable weeks in La Lavandiere. This beautifully and very well appointed cottage became home almost immediately and we felt sorry when we had to leave. The location of La Balie is as perfect as can be; quiet, beautiful scenery and many interesting places to visit within easy reach. Thank you for creating this little piece of heaven and for your warm hospitality. We will certainly recommend La Balie to anyone planning to visit France" 
Jan D