Sleeps 6 in 3 Ensuite Bedrooms
Le Pigeonnier is the largest cottage at La Balie with three double bedrooms, a spacious open plan kitchen, dining and living space opening onto a private outdoor courtyard which leads directly to the pool. A mezzanine floor outside the master bedroom provides some extra space for quiet relaxation.
The cottage has three double bedrooms, all with beautiful travertine-clad bathrooms. There is a large and airy master bedroom upstairs in the Pigeonnier tower and two further bedrooms downstairs – two charming doubles which can be made up with two twin beds or one super king bed. All the bedrooms are ensuite – the downstairs bathrooms have large walk-in showers and the master bathroom has a bath with an overhead shower.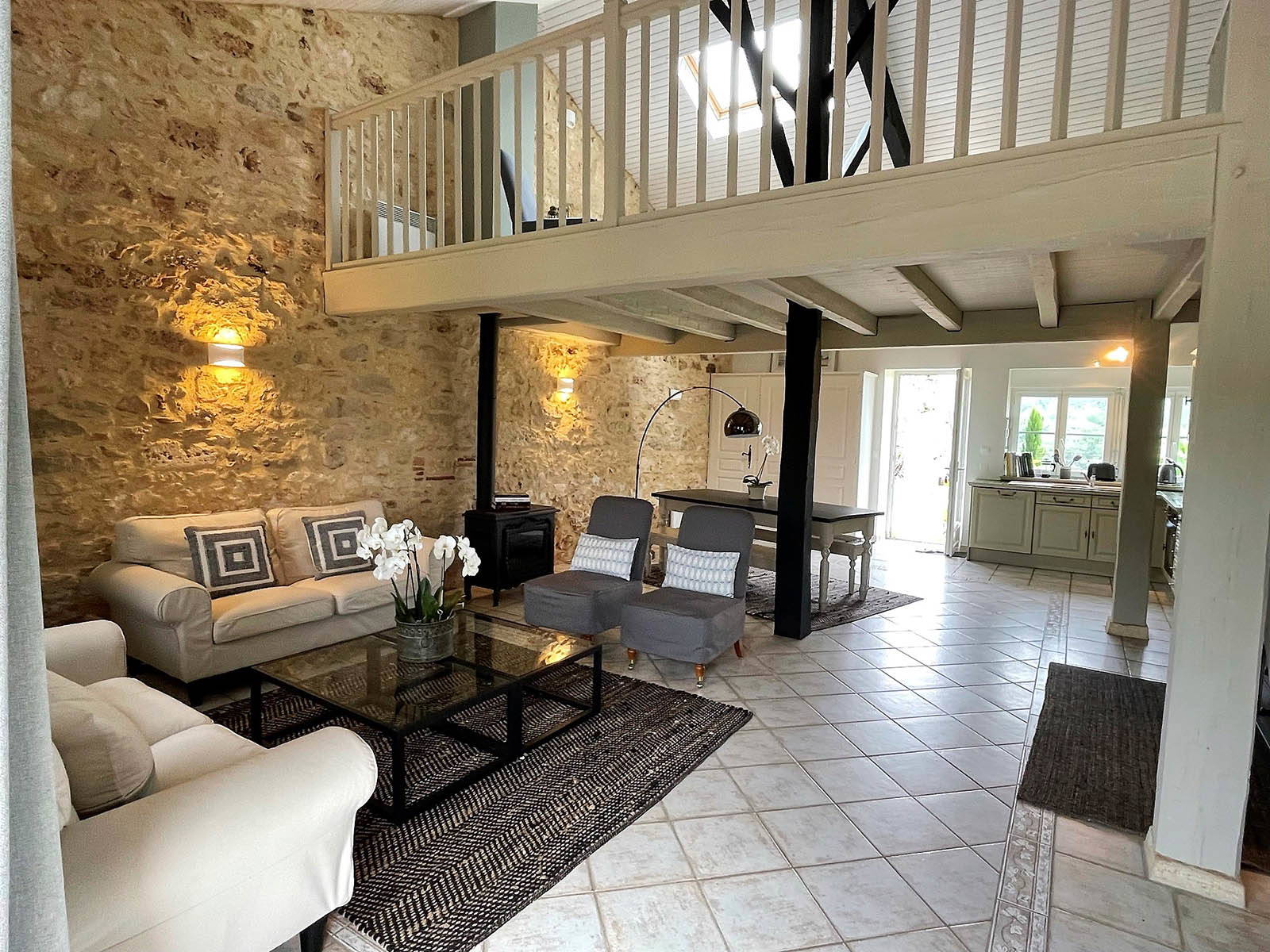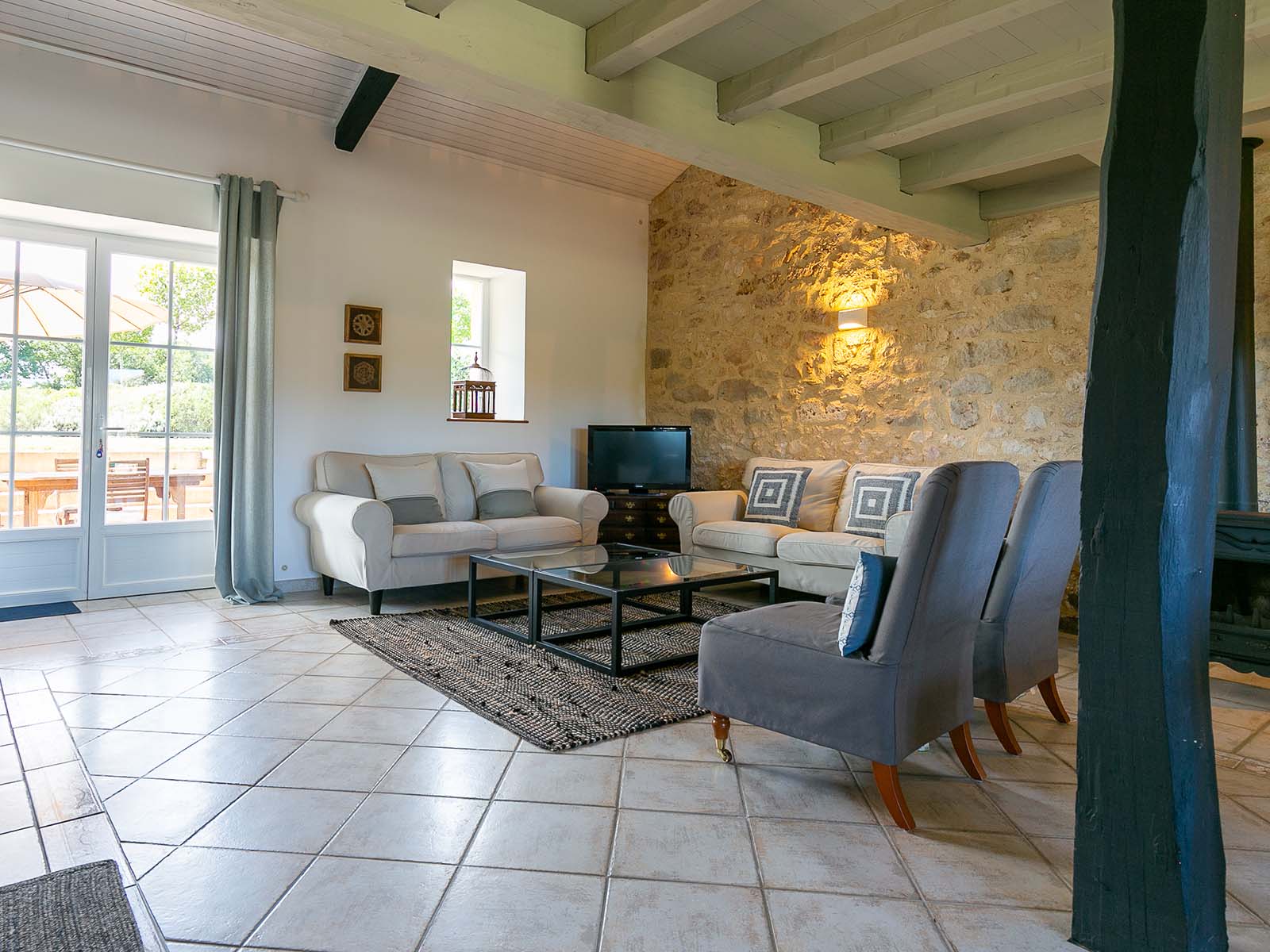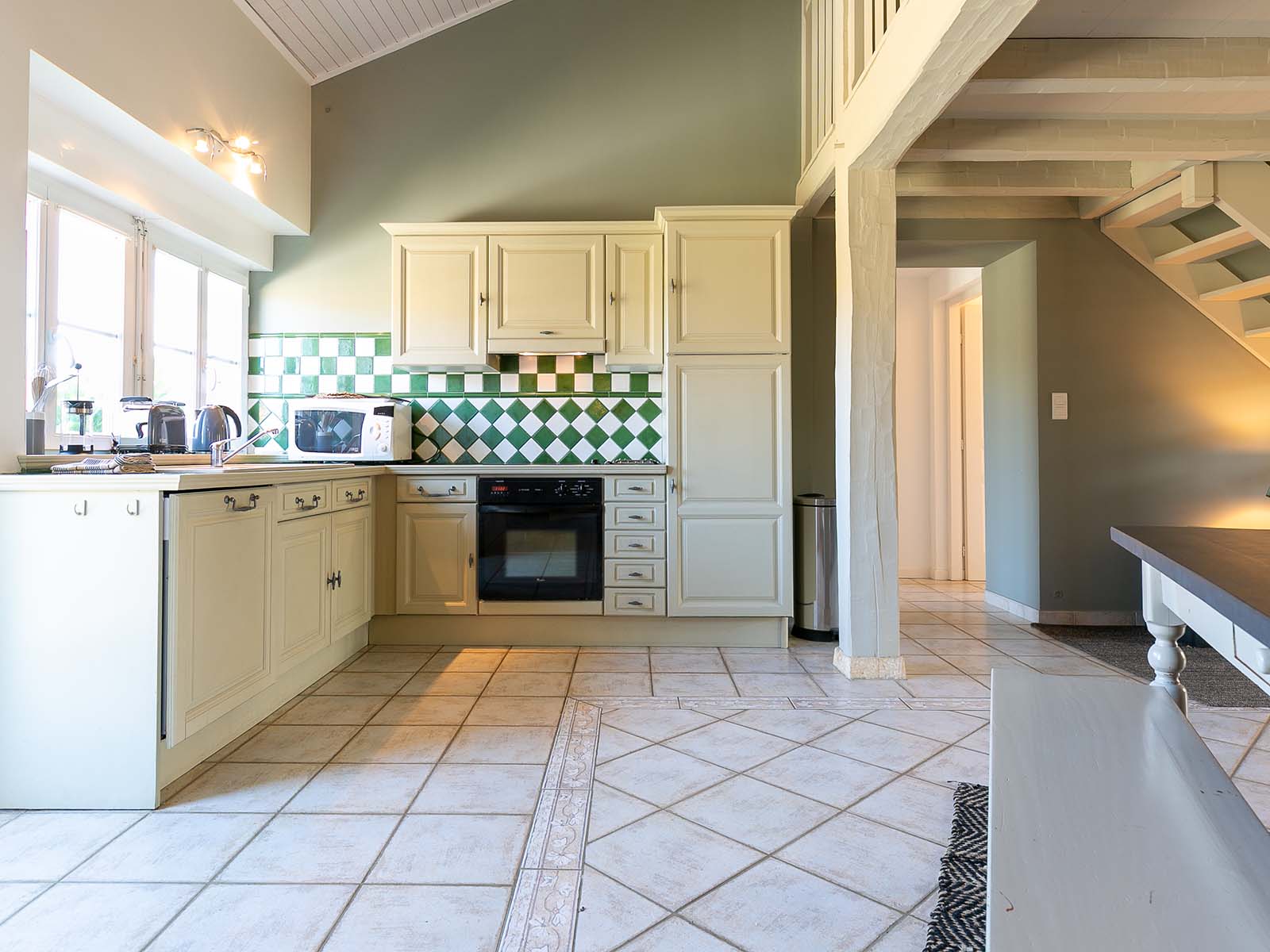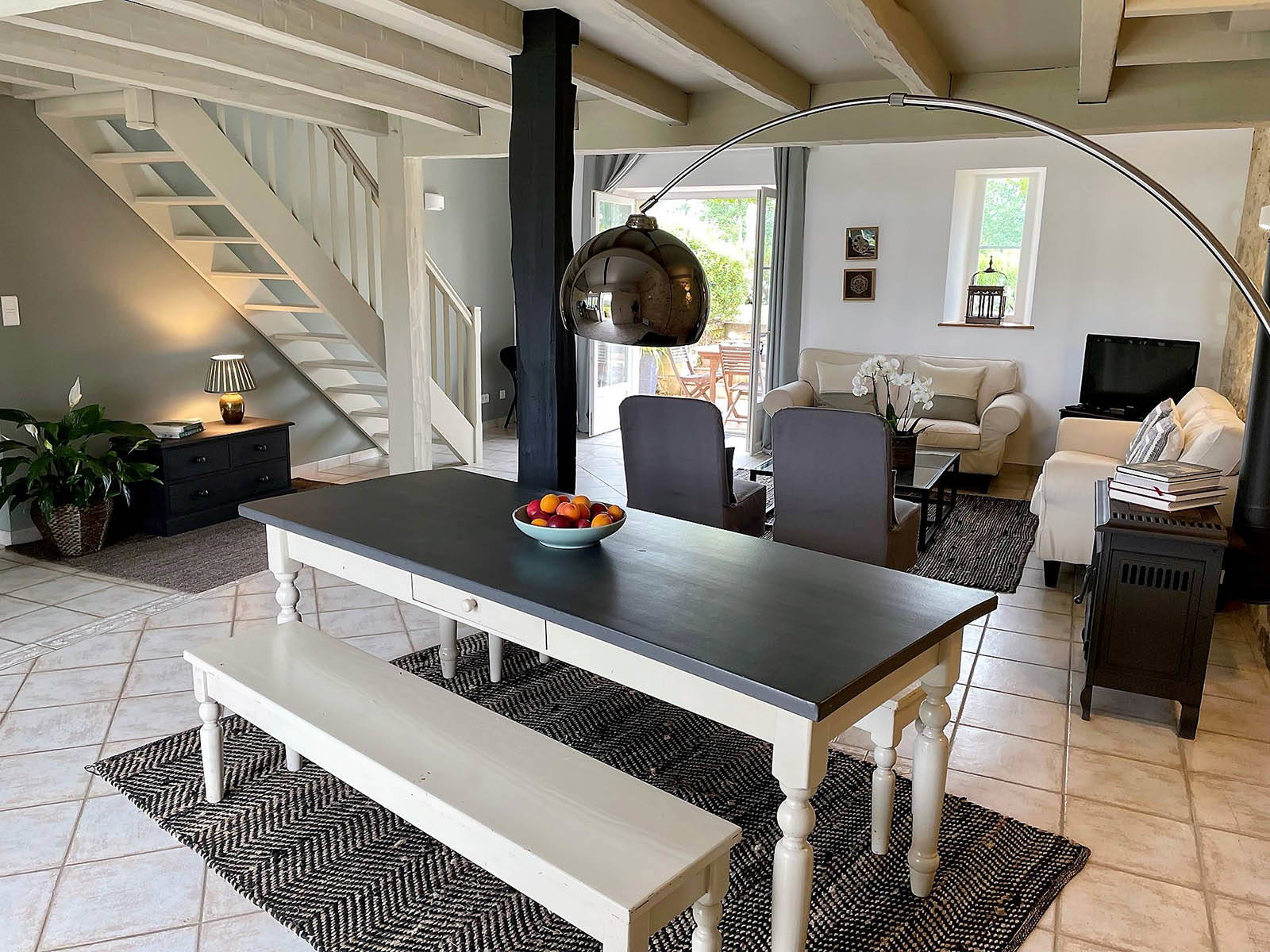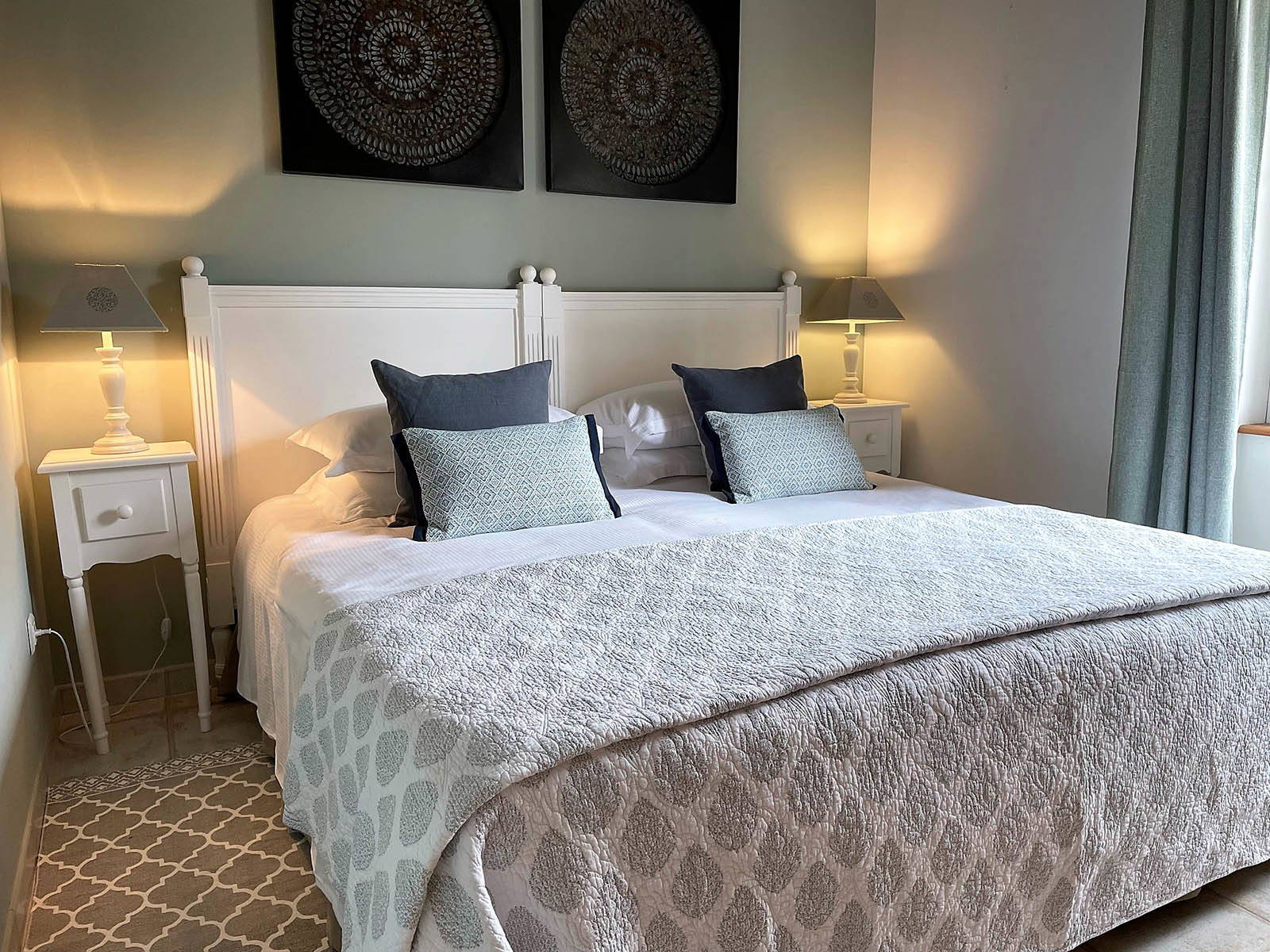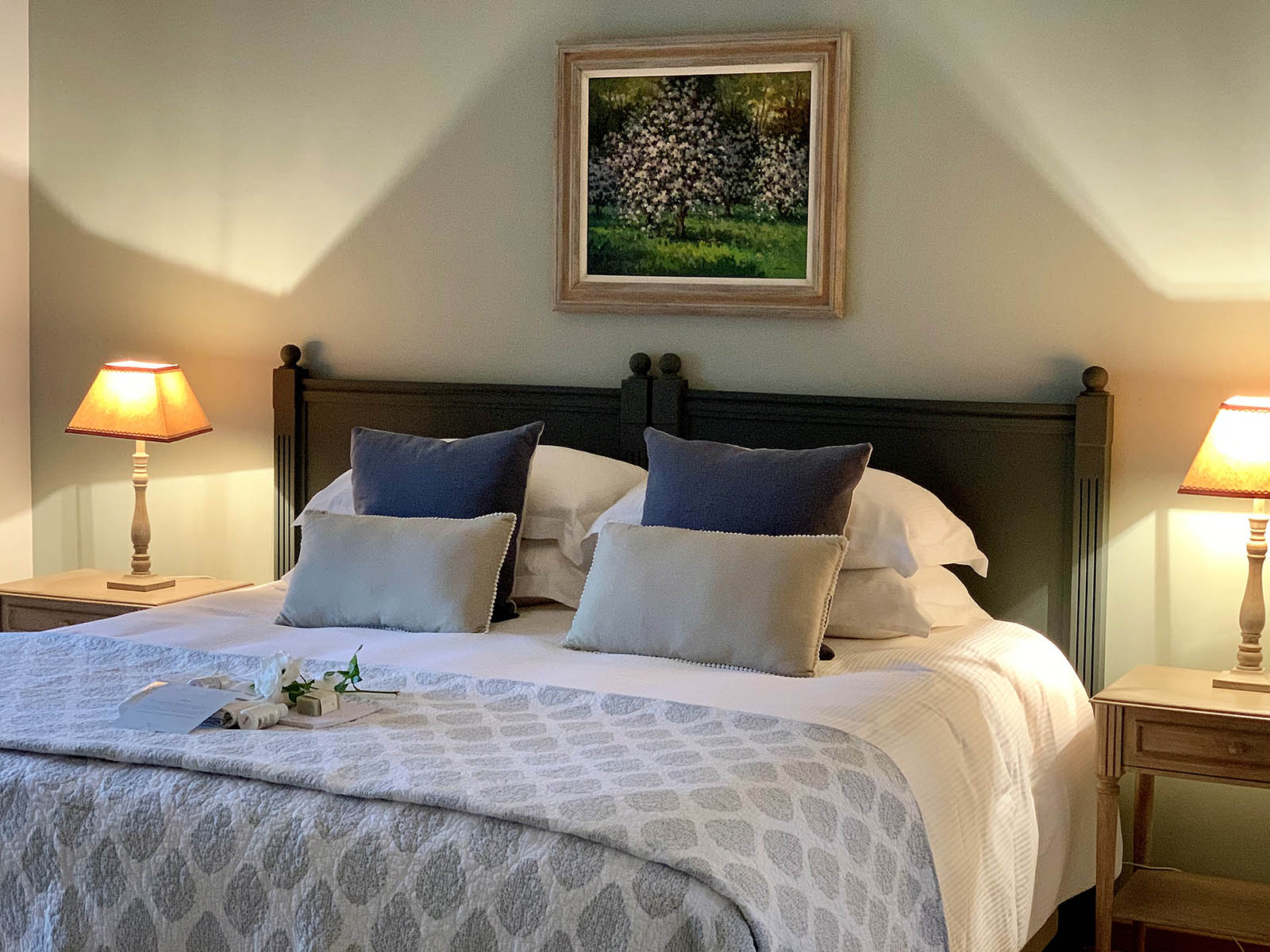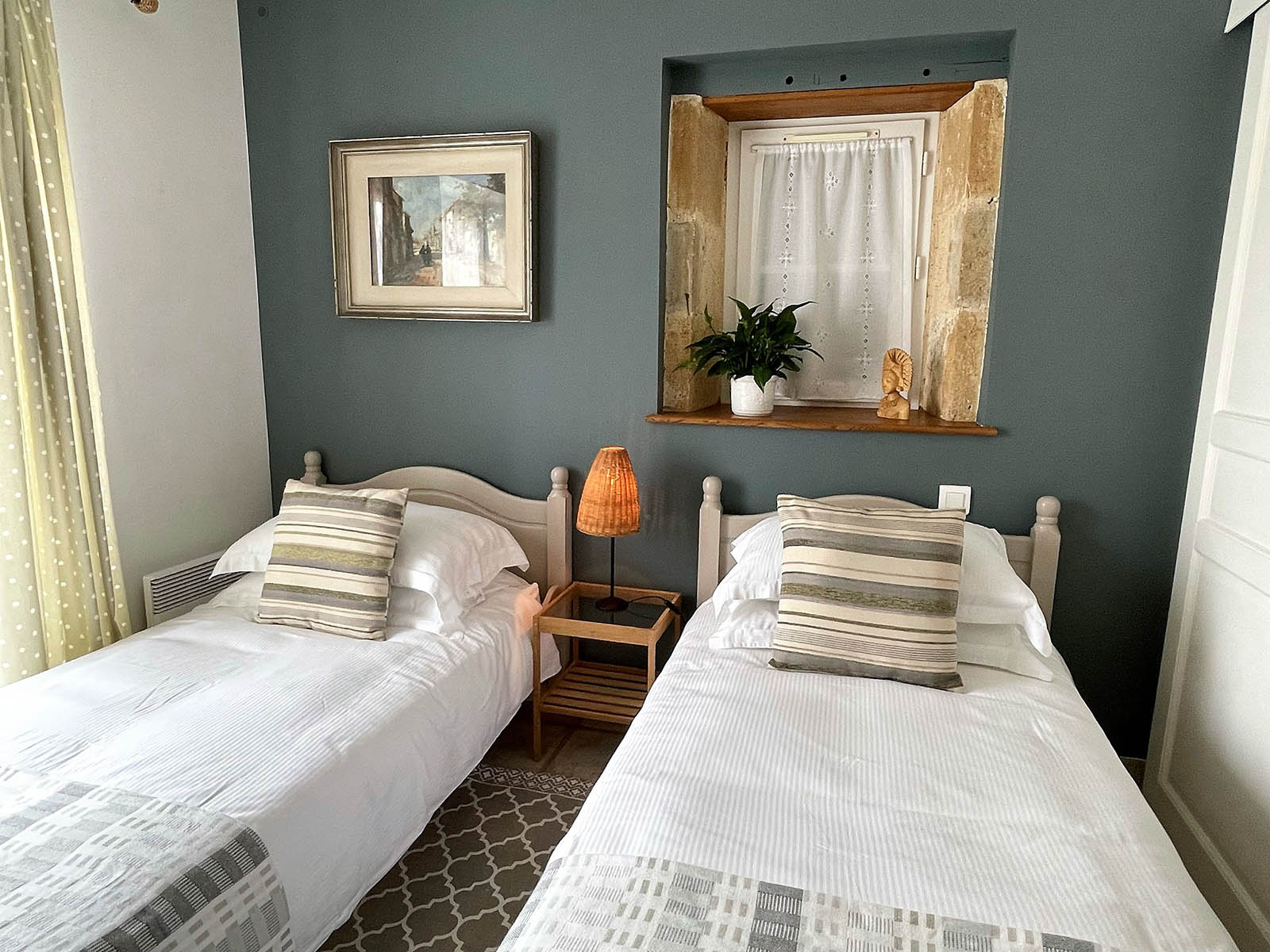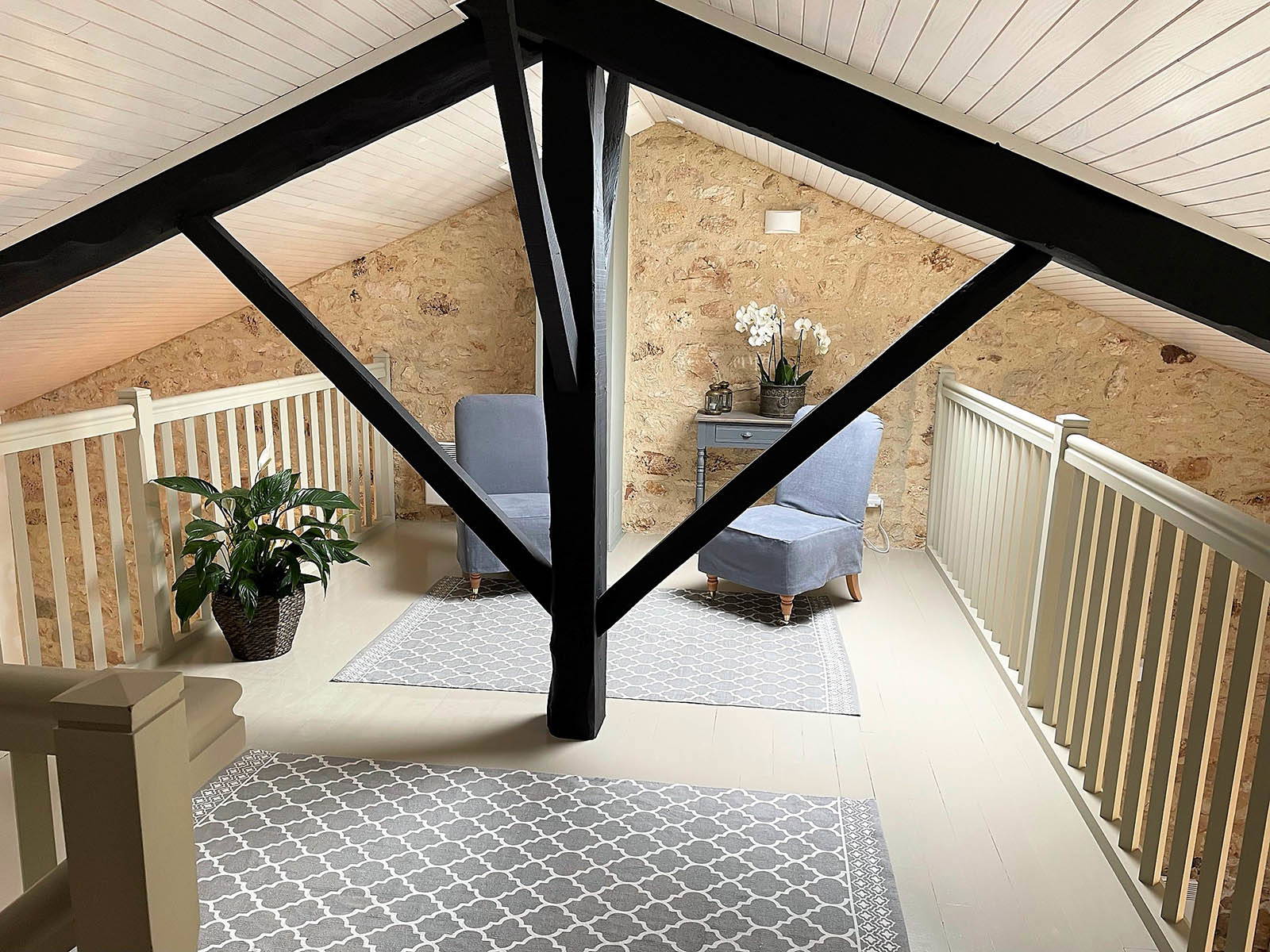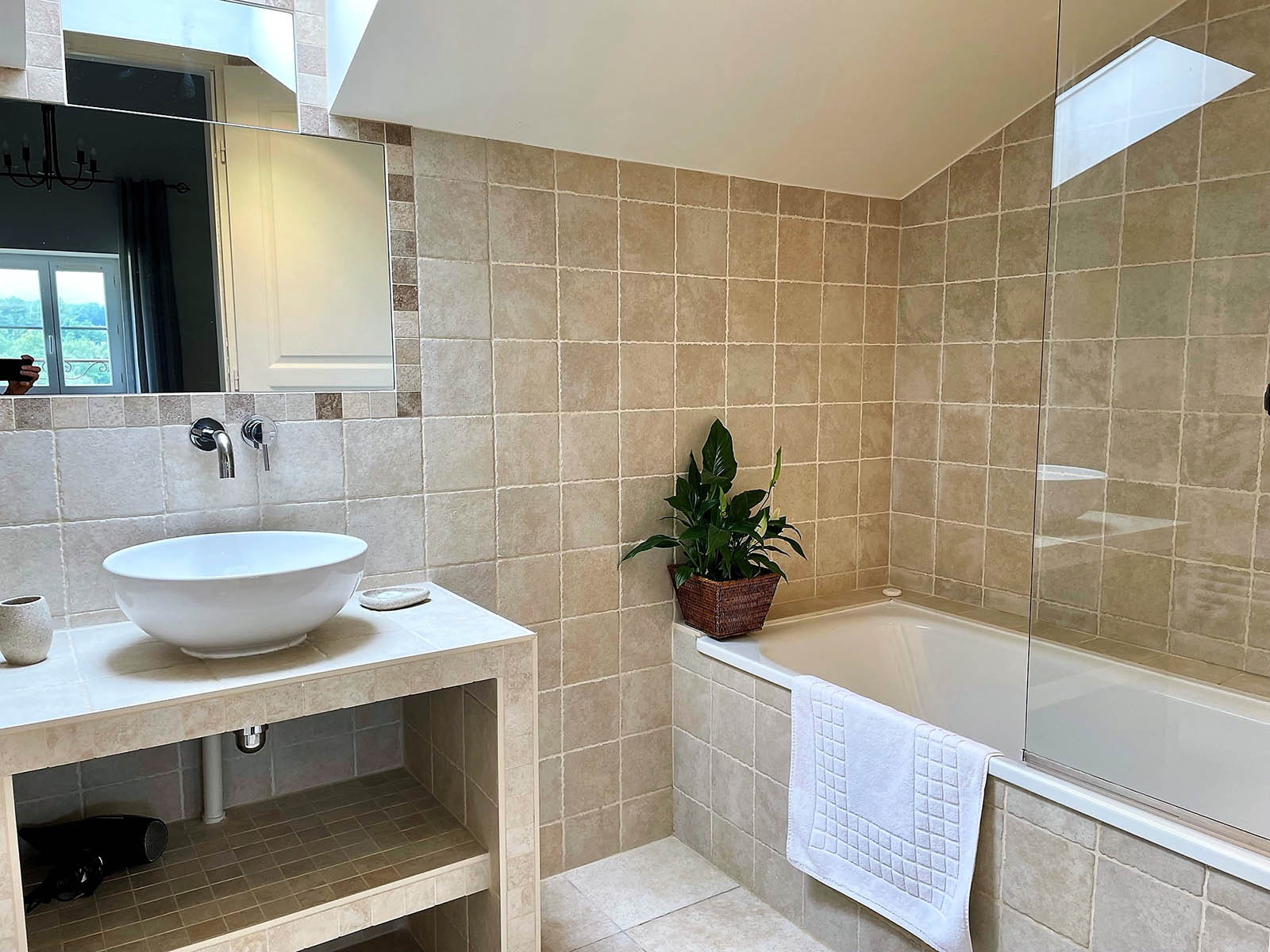 La Balie is primarily taken as the whole property (16 beds)
The cottages are available individually at certain times of the year.
"A weekend with friends in a pleasant, calm and relaxing setting. The house has been beautifully renovated and to a high standard, and the interior design has been executed very tastefully. We enjoyed having a bathroom in each room as well as the outdoor pool, set within a perfectly kept garden. The three separate houses, which share common outdoor spaces such as the large table and the pool, allowed us to host a big group in excellent conditions. We also really enjoyed the host's warm welcome. An experience we would like to have again…" 
Catherine
"La Balie is more of an exclusive retreat than your usual self-catering rental; a divine salt-water pool outside your door, billowing lavender, charming corners and exquisite taste throughout. The area has plenty of interesting un-touristy towns, markets and craggy castles, but to be honest you may just want to lie back and enjoy the view across the fields from the pool-side instead!"
Corina and Dominic