If you are nostalgic for the period before the world surrendered to the car, concrete, steel and glass structures, the Lot et Garonne is for you. The region has definitely been passed over and forgotten by the road builders, planners and developers. Yes the provincial towns have a zone commercial, where you can buy everything, but the towns and villages have been left as they were in the 19th century.
The countryside is gentle, unspoilt and generous in agricultural production, bathed in orchards, with fertile land, for vines, meadows and wonderful crops. Local specialties such as prunes, tomatoes, Buzet and Duras wines, melons, strawberries, asparagus and many more flourish in its rich lands. Making the Lot et Garonne the main agricultural department of the Aquitaine Region.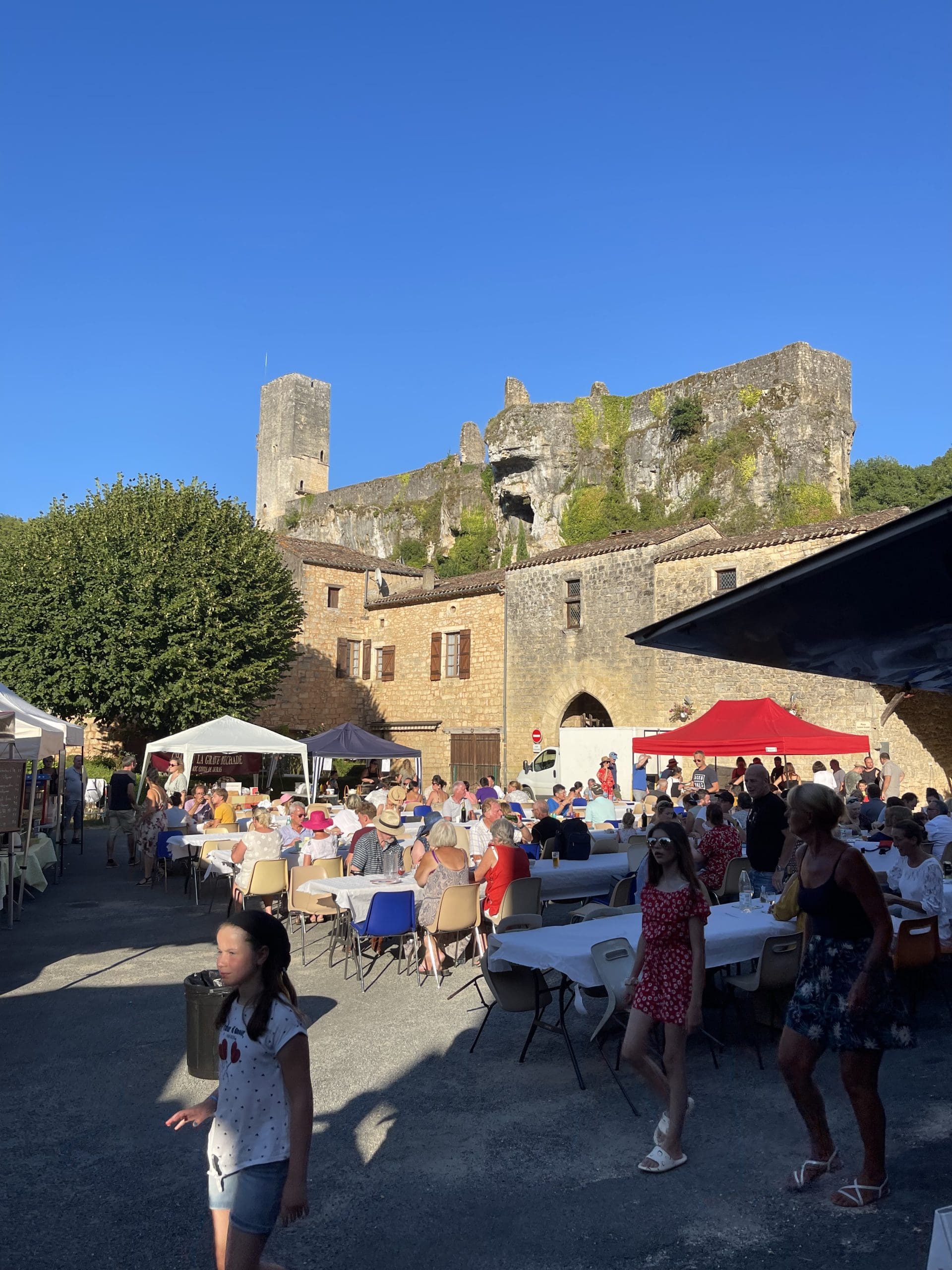 Soiree Gourmande Gavaudun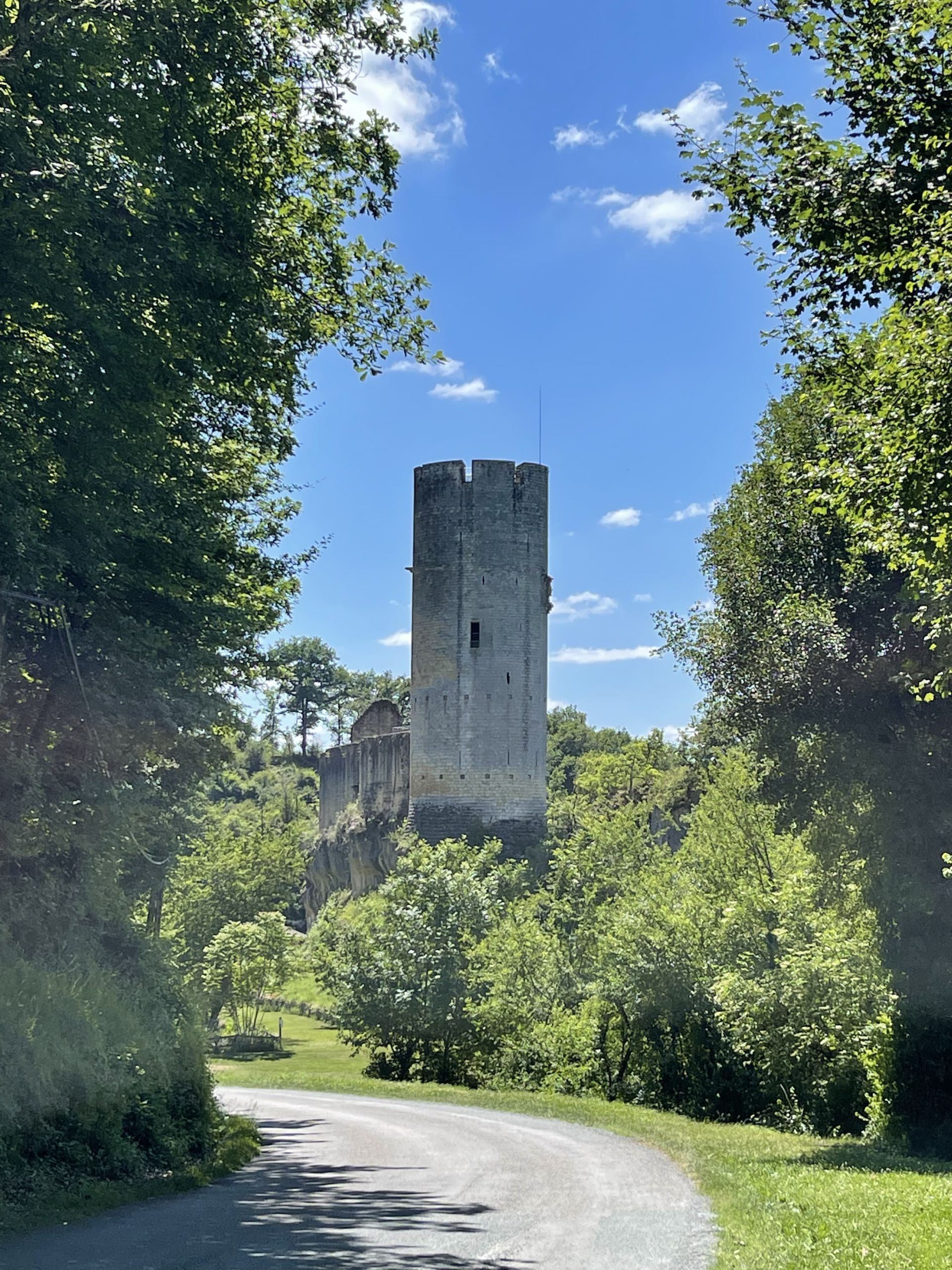 Visiting one of the many Bastide towns and villages the area is blessed with on market day, you'll experience the essence of this region, that links the land and its people. From cheese to wine, poultry, meat and legumes the produce is predominately being sold by the people who grew, harvested or made the food, which means that everything is very seasonal and fresh. There is a sense of tradition and pride in the regions cuisine that is celebrated through the towns and villages many restaurants, cafes and Soiree Gourmande, where in the summer the local residents and artisans combine to enjoy their food and wine, bringing everything together often with local entertainment.
When you stroll through the market, peruse the restaurant menu of the day, you get a sense of history of a place that has not surrendered its soul and continues to celebrate what is traditional and connected to the land they live in. Time travel has not yet been made possible, unless you visit the Lot et Garonne and let your mind feel the history that resonates through the culture, countryside, villages, towns and medieval chateaux, that retain what has made them special and endearing to generations.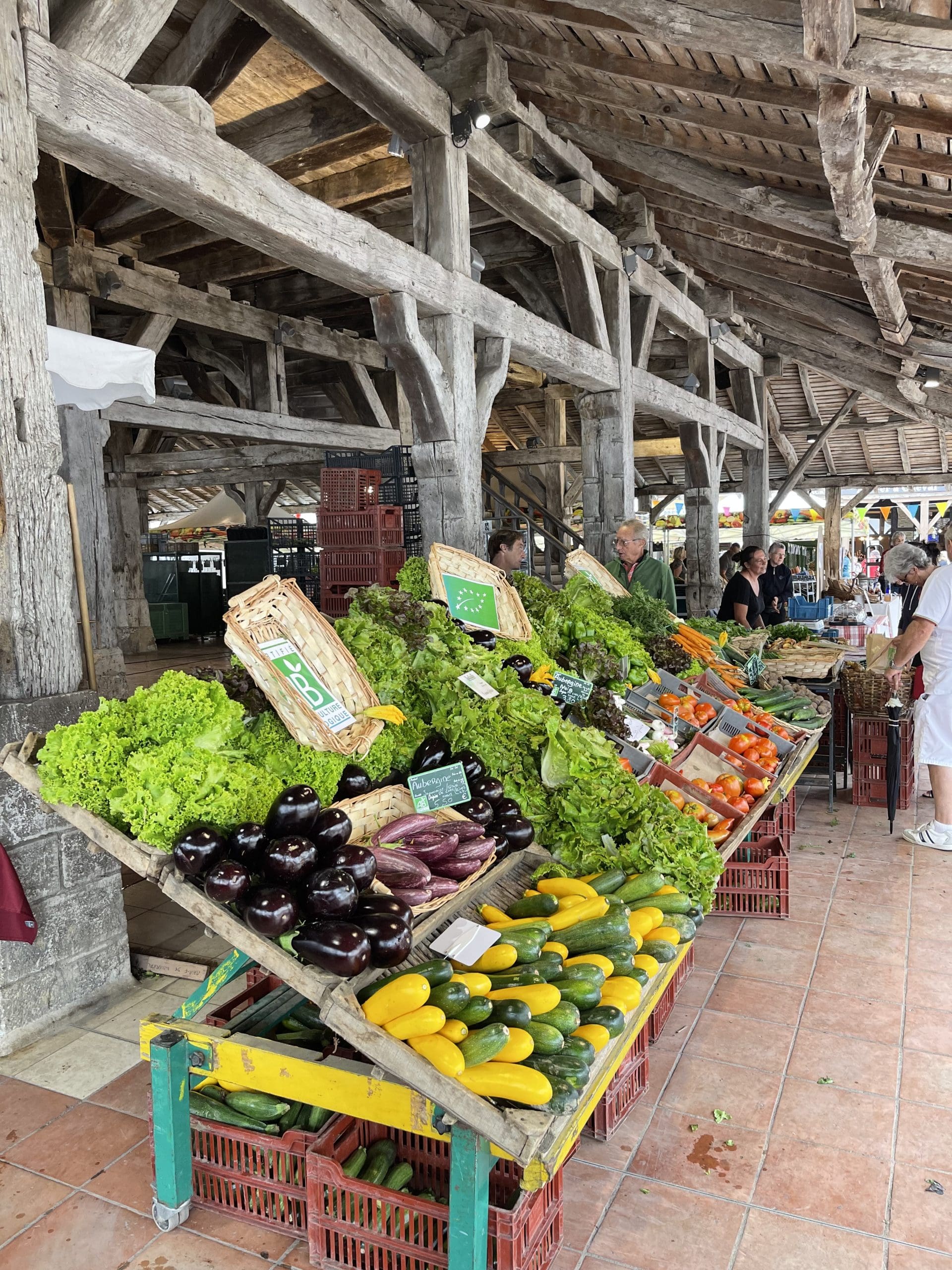 The night market Villereal