From La Balie you can easily reach the Gavaudun valley where the river Lede feeds a number of  ancient mills as it winds through the unspoilt scenery from Le Capelle Biron, past St Avit and the castle of Gavaudan.Walking the stone tracks that link the villages and hamlets you feel the history of the past and its easy to imagine life here during the 100 years war and the conflict between the kings of England and France!
Occaisionally you will pass a small walnut or chestnut grove or see a small herd of Blonde d'Aquitaine cows that are common in this region of France. On the hour church bells still ring out across the valley and you can feel the slow pace of life that is calming and relaxing.
If you start early enough you can stop for lunch at the Auberge Le Donjon that is just off the route and makes for an enjoyable day out. From the Auberge it's roughly 3 km back to La Balie. The link below will take  you to the route if you park your car at Gavaudun or as suggested you can walk the route directly from La Balie.https://www.alltrails.com/explore/trail/france/lot-et-garonne/vallee-de-la-lede-depuis-gavaudun?mobileMap=false&ref=sidebar-static-map&initFlyover=true&u=i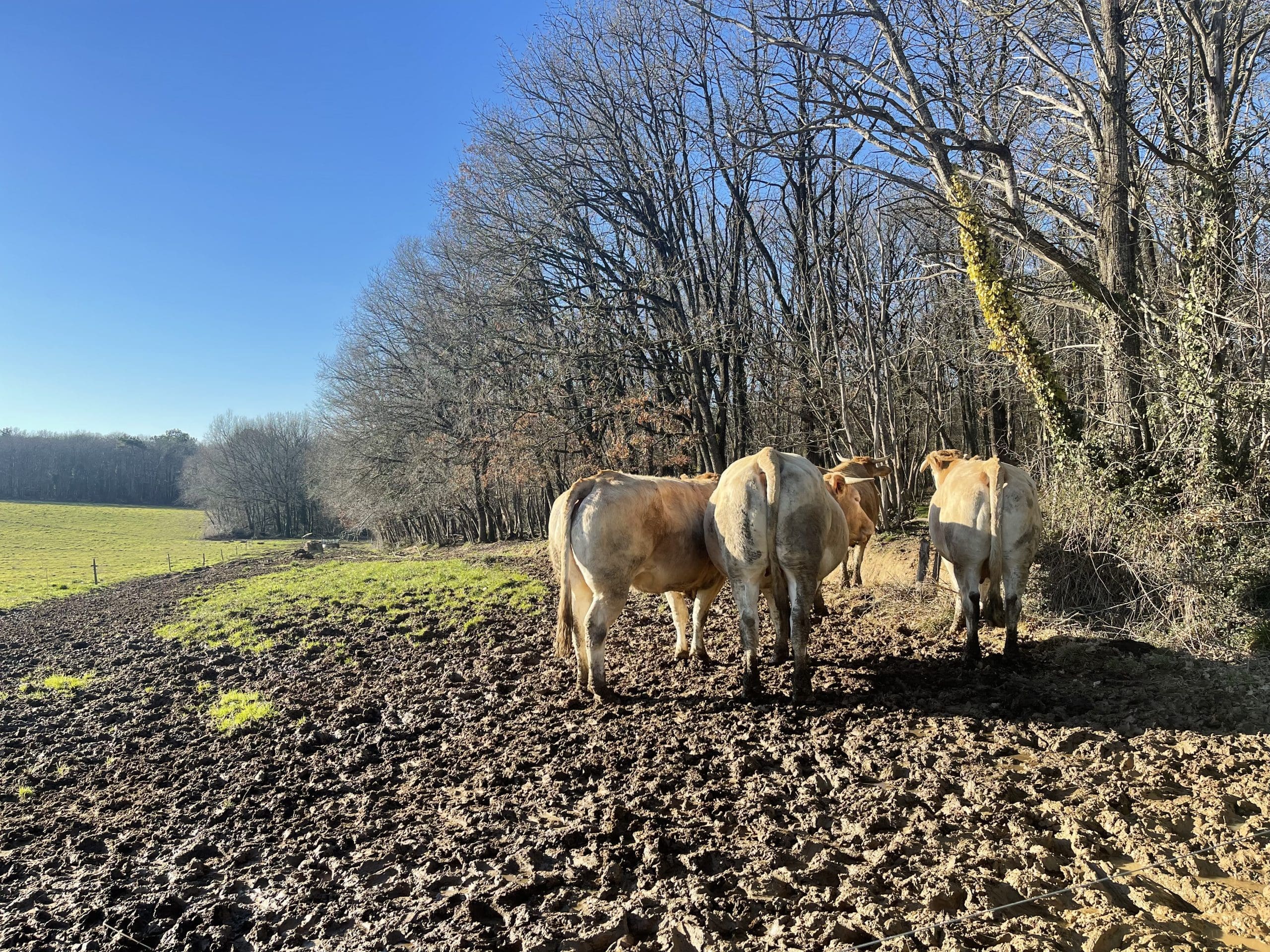 Blonde d'Aquitaine cattle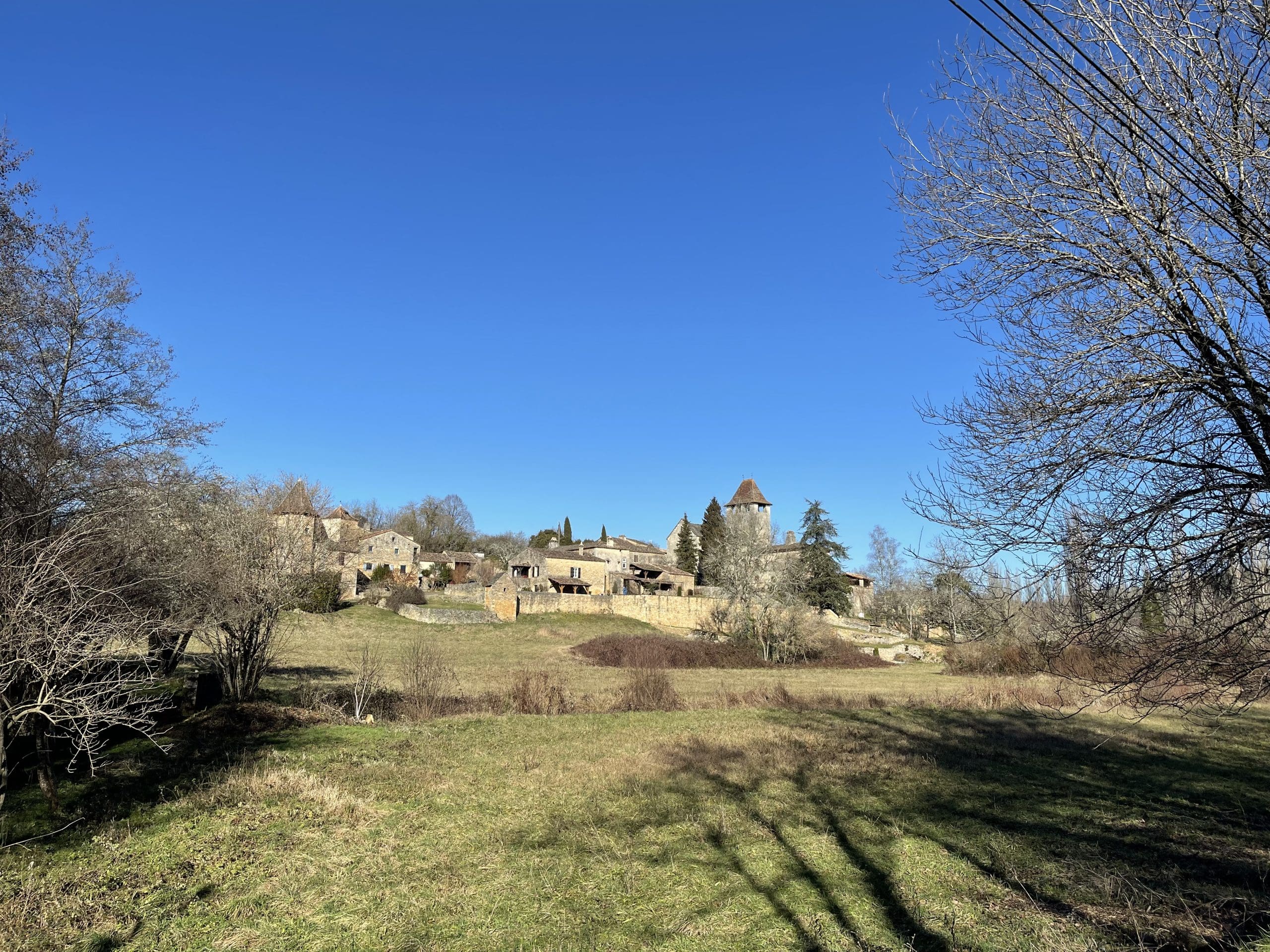 The beautiful unspoilt village of St Avit is on route, where there is the Museum Bernard Palissy.