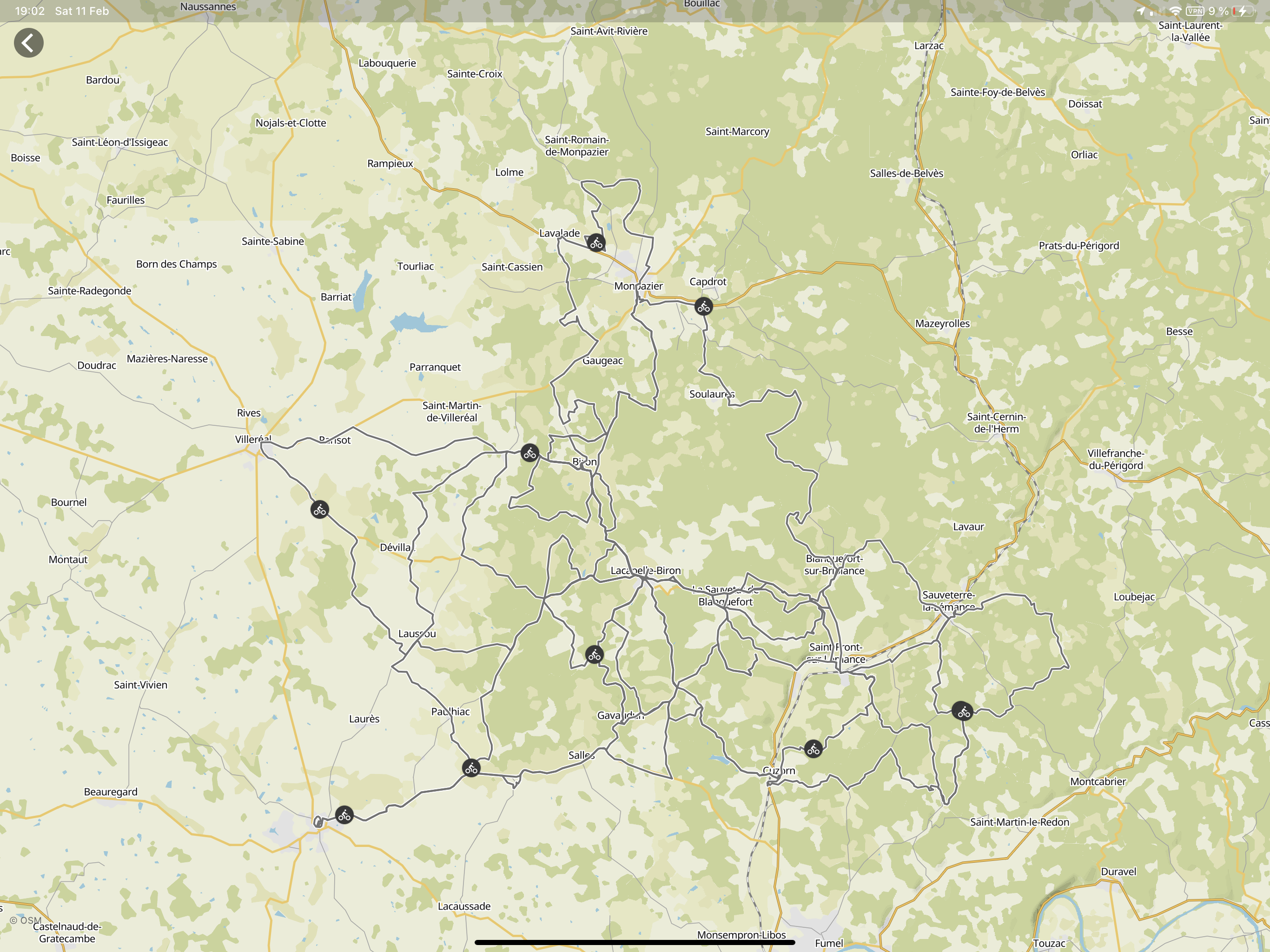 Cycling routes near La Balie
There are fantastic road and off road cycle routes from La Balie, more importantly you can enjoy them with little disturbance from the car! Whether you are on the thousands of kilometres of single track roads that crisscross the Lot et Garonne or the stone tracks that take you through the forests and join the villages you can enjoy your ride almost undesturbed by anything.
The stone tracks are even and suitable for road bikes with robust tyres, meaning you can combine the country lanes with the forest tracks to traverse the countryside linking the many villages, castles and market towns together with plenty of Boulangeries and cafes to break for a coffee and sandwich. France is great for being able to buy your pastry or sandwich in the Boulangerie and taking it to the cafe in the square and ordering a coffee of beer to enjoy your stop off. Alternatively there is always a menu de jour if your ride justifies something more.
It really is a paradise for the cyclist looking for quite lanes, in a beautiful landscape of historical interest and tradition. Click the link below for routes near La Balie
From La Balie 10 cycling routes around gavaudun
Bring your own bikes or for the serious cyclist there is Velodulot book a bike with them and they will set your chosen bike to suit you as your cleats as well as deliver and collect. Alternatively if you just want to enjoy a spin and don't need a sports bike there are a number of local bike hire shops who deliver and have electric bikes too to smooth out the hills that make the scenery so interesting!
Please contact La Balie we are experience cycle tourists, off road (VTT) and will be only to happy to share our passion for cycling and the possibilities that await you!