La Balie and its beautiful cottages are set in the rolling countryside of south western France which just happens to be home of Francois Messines. Francois has been World and European Hot Air Ballooning Champion as well as 4 times French Champion, so there is not much he doesn't know about piloting balloon's. I was lucky enough to meet Francios and his lovely wife Valarie who invited me to their Gavaudun base one beautiful summer morning to take a flight over the rolling hills of the Lot et Garonne.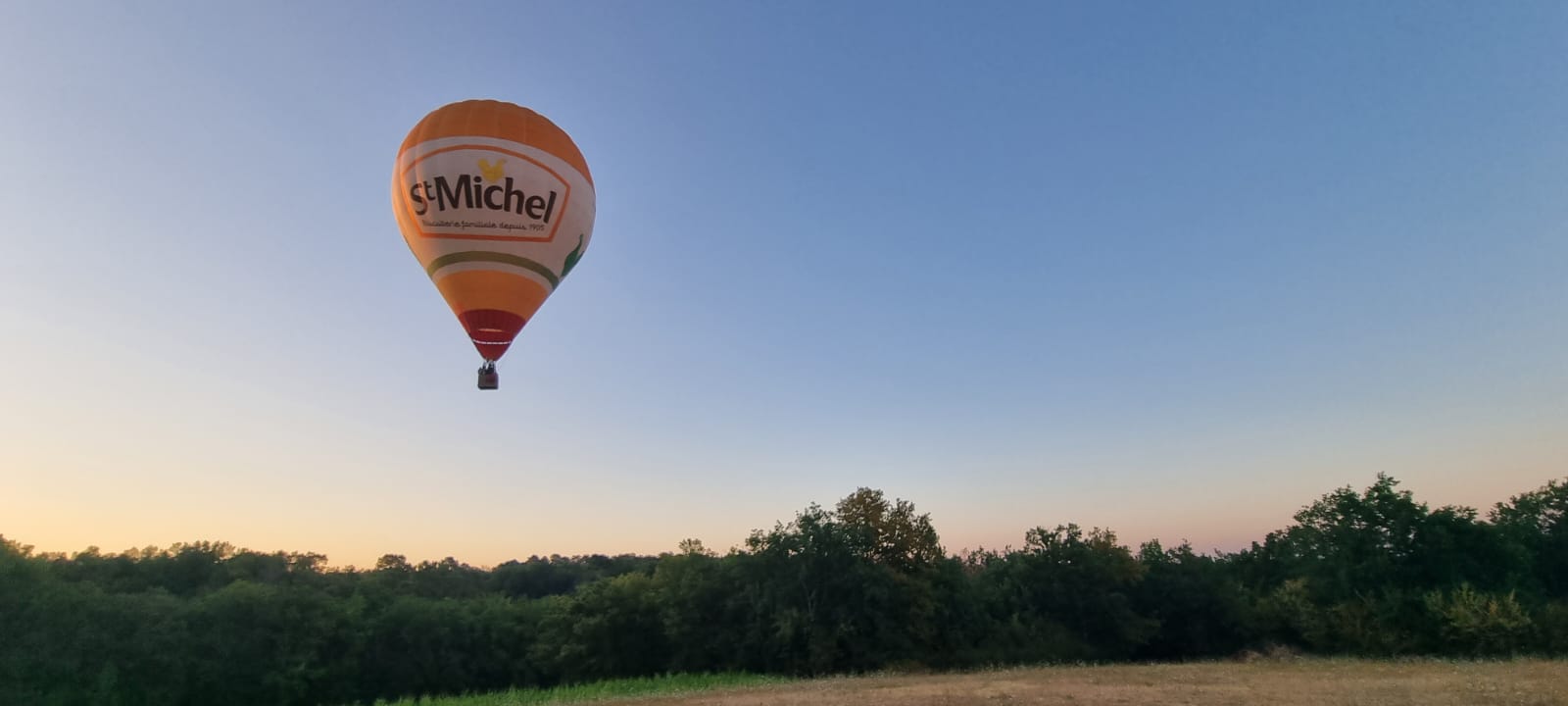 Shortly after take off we passed over La Balie, the neighbouring village of Montagnac sur Lede with its old church and pretty stone houses. From the basket, that felt much more secure than I imagined, the intricate patchwork of fields, orchards and ancient hamlets stretched out before us interrupted by little pockets of forests making for a very pleasant view. The wind took us south for about 45 minutes before we crossed the river Lot, eventually landing on the old aerodrome near Villenurve Sur Lot!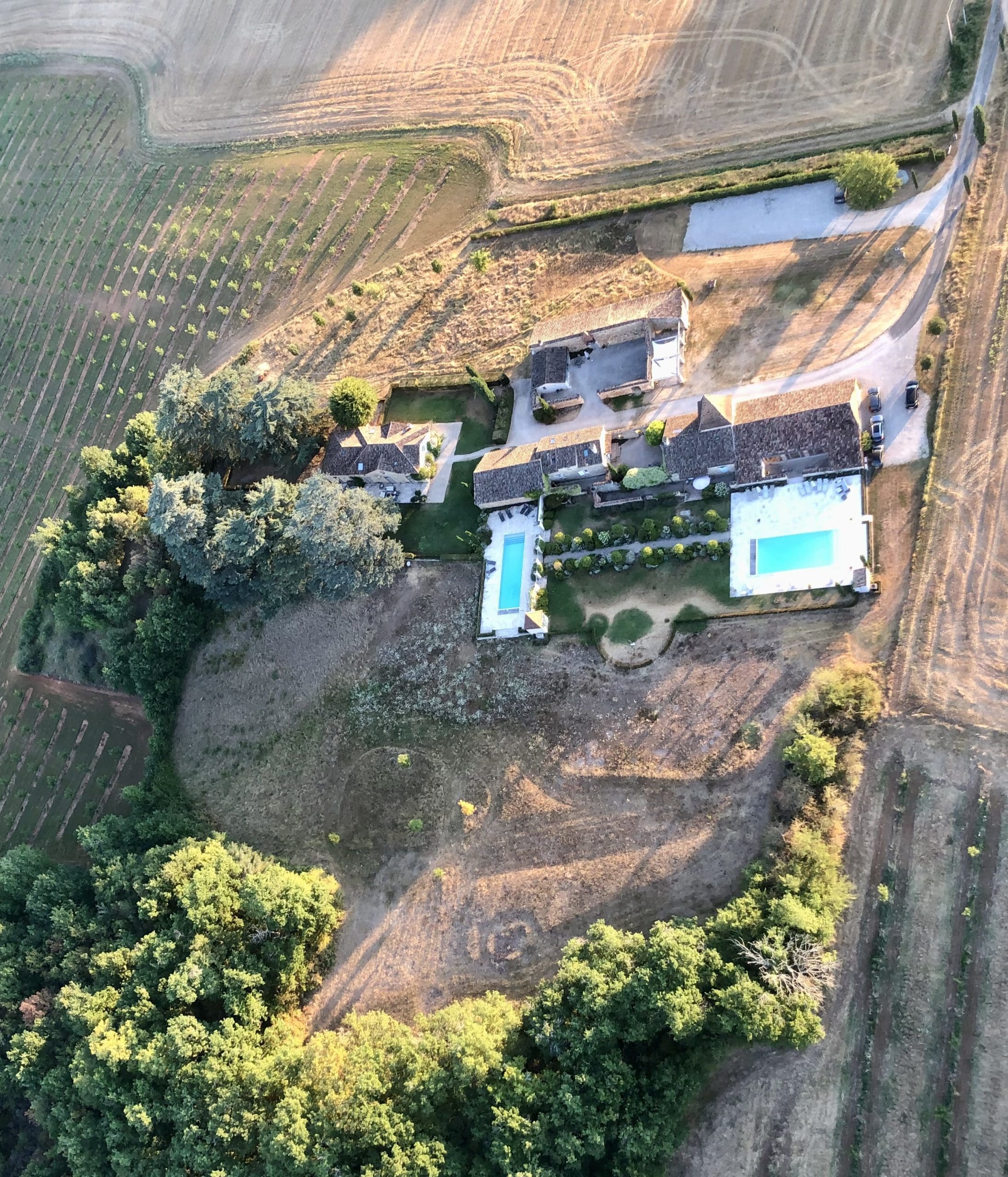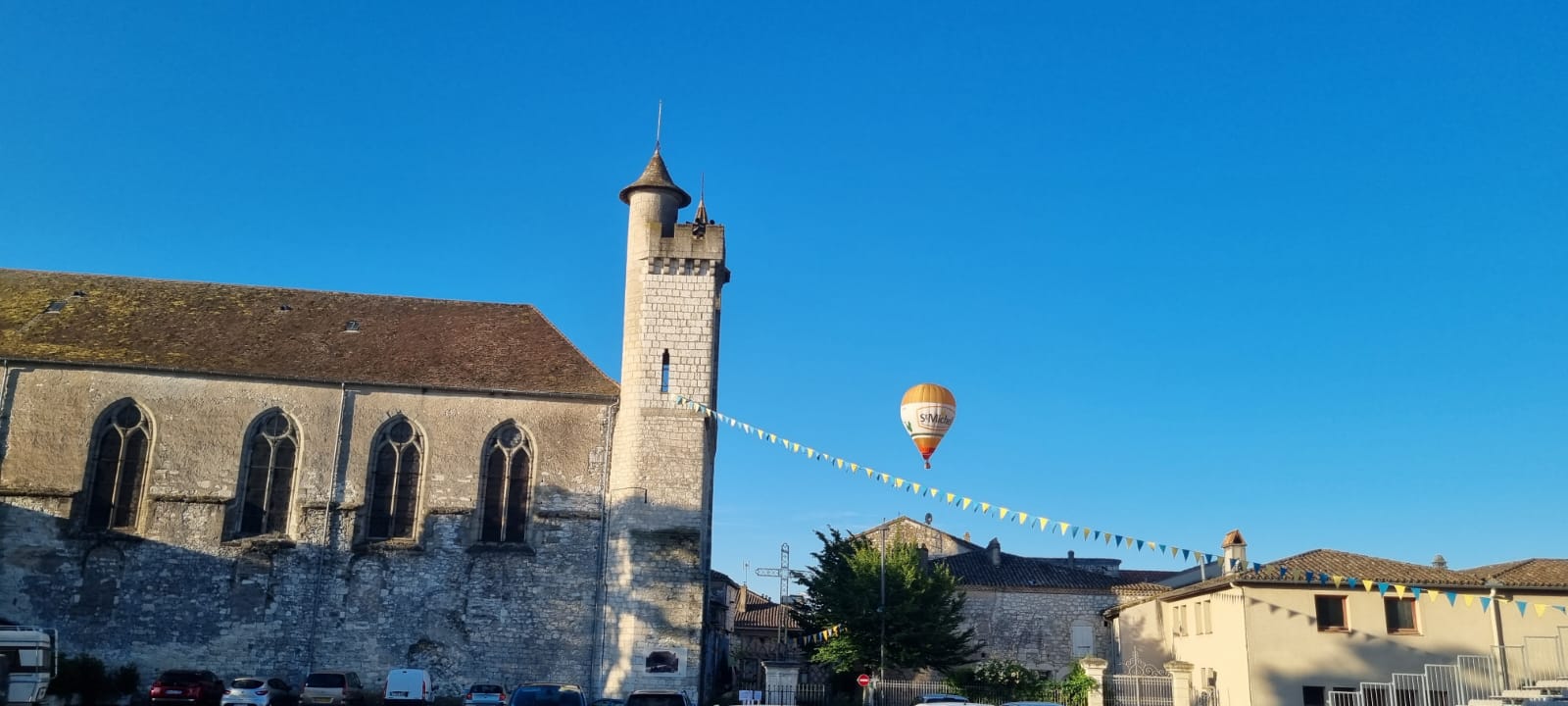 Francois, made the whole experience so enjoyable I completely forgot that I haven't got a head for heights, explaining the art of reading the winds and thermals  as he checked his electronic equipment, looking for a suitable landing area.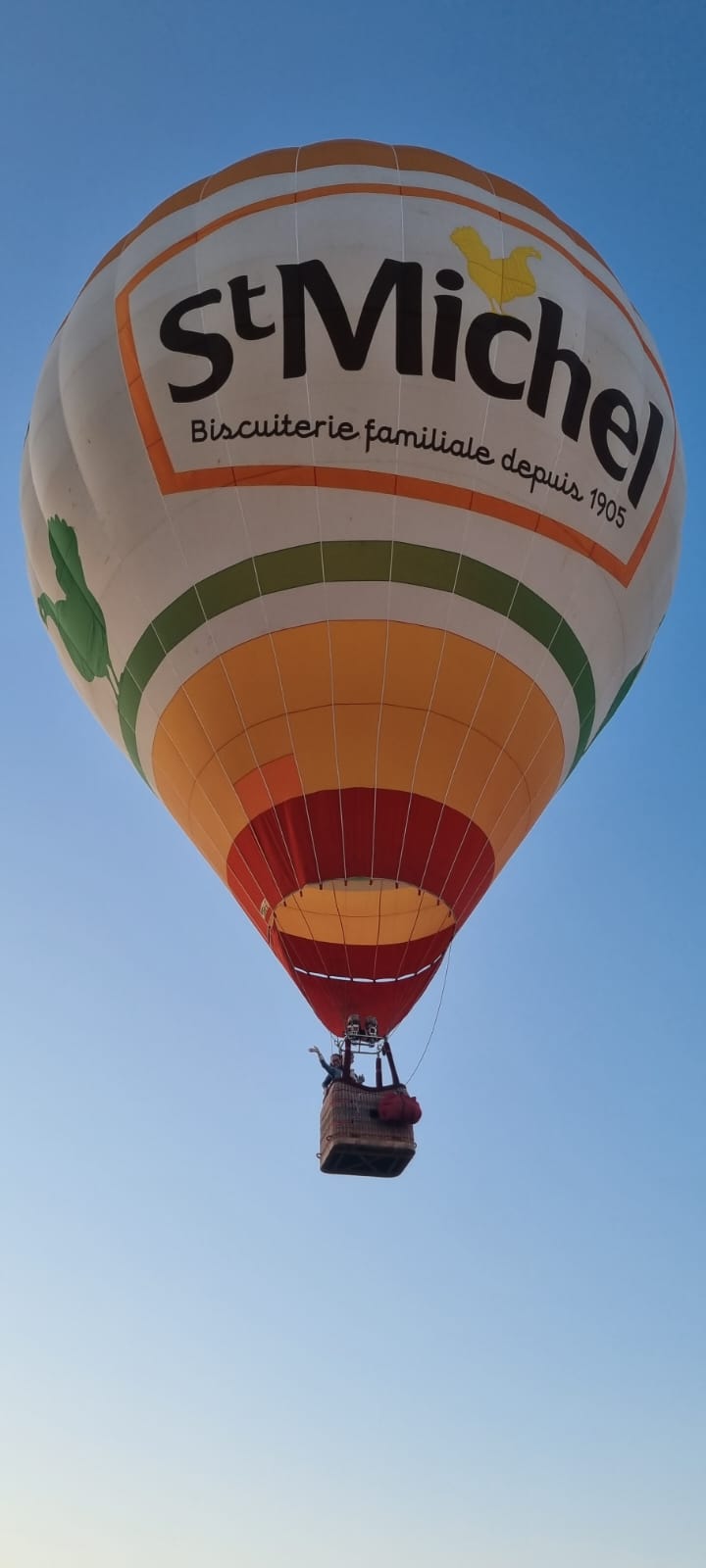 Landing was just as exciting as taking off, especially as Valarie had to track our progress and rendezvous at the landing site simultaneously to help us dismount the basket and pack the balloon away. Once we had deflated the balloon and packed  away with the basket onto the trailer towed by François and Valérie's car, it was time to crack open the  customary bottle of champagne to celebrate another successful flight.
It was certainly a fitting way to end the occasion, although I suggested that next time I would bring some French bread and smoked salmon to compliment the champagne!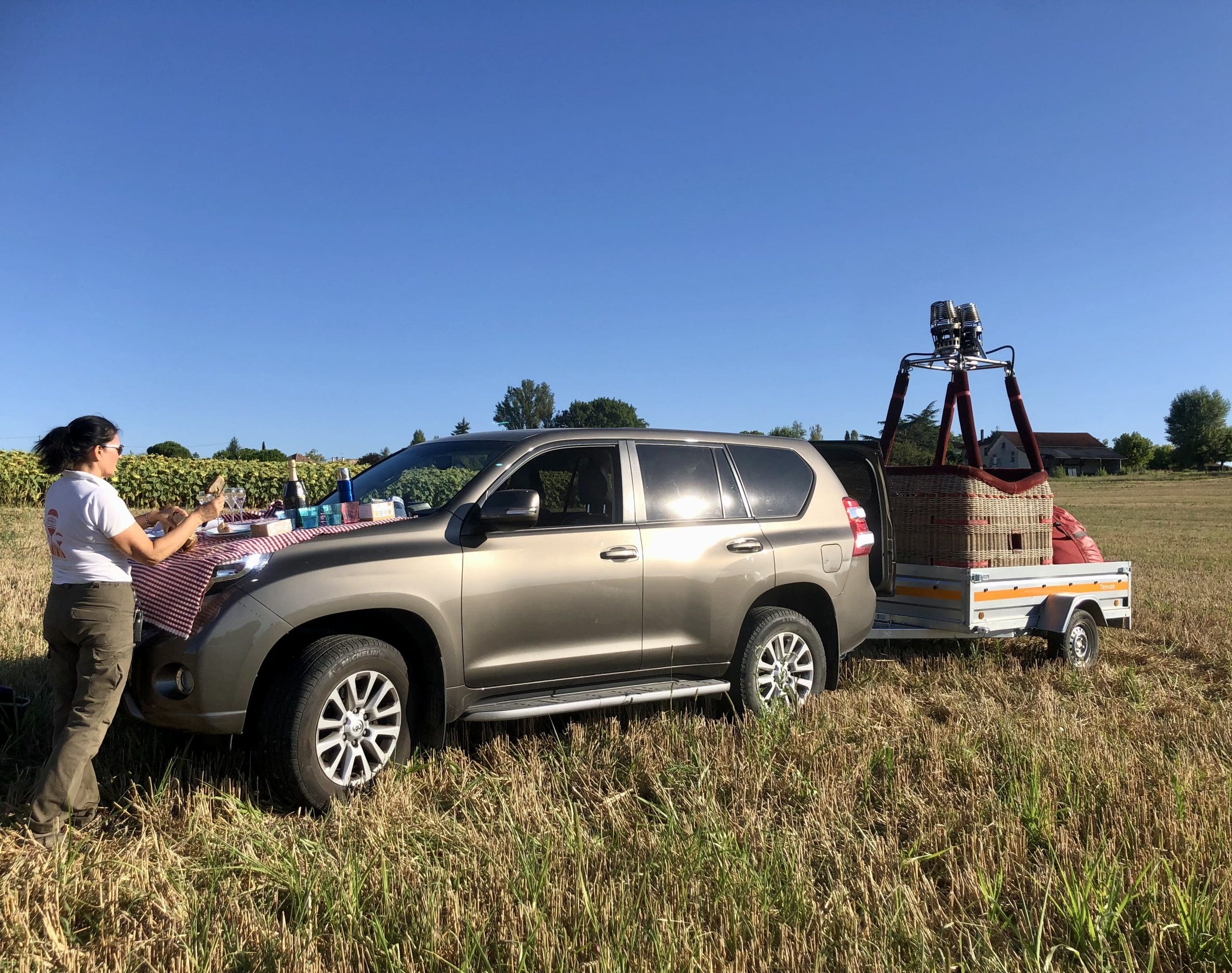 Since my first flight, I've got to know Francois and Valerie well and on a few occasions have helped them set off the balloon and assisted at the landing.
If you would like to experience balloon travel over the countryside and ancient villages of the Lot et Garonne, please get in touch with
Paul
 and I'll be happy to introduce you to Francios and his ballooning experience!